We may earn money or products from the companies mentioned in this post.
A Guide To the Best Hiking Trails In Branson Mo
What are three of the best hiking trails in Branson Mo? Learn more about the Branson trails here.
Also, learn a little about the history of the city and what to expect from a day on some of the hiking trails in Branson Mo.
Branson Trails
Take one of these hikes and enjoy the benefit that comes with getting your heart rate going for 30 minutes or more. Read this NPR article for more about "How Revving Up Your Heart Rate, Even A Bit, Pays Off".
Get outside around Branson, and hike.
For the best hiking boots or backpack, read this.
History Of The City Of Branson Mo
Branson is a city in the Ozark Mountains. The city is in southwestern Missouri on the banks of Lake Taneycomo. The first people to live in the area were Native Americans belonging to different tribes.
The Osage Indians claimed all of Missouri as their hunting grounds. They hunted buffalo on the prairie and lived in teepees made of buffalo skins.
With the Osage's arrival, other Indian tribes moved away from this area. They were afraid that the Osage newcomers would take over their land.
Eventually, white settlers came into the area and started farming the land. The settlers began logging the land for wood to fuel steamboats on the Mississippi River.
Branson was founded by Samuel Branson in 1876. He named the city after his son James T. Branson.
Branson Mo Today
The city is a popular tourist destination in the United States. It is a small town, but it has a lot to offer its visitors.
The main economy in Branson Missouri is tourism. Branson has over 100 theaters and 14 million visitors each year.
In recent years, Branson has seen a significant growth in population. The town is ranked the fastest growing city in Missouri. The growth has been largely due to tourism and retirees moving to the area.
Branson has a growing economy with a population of about 2000 people. Recently the city added new features to the downtown area.
In recent years, Branson Mo was been named one of America's Top 100 Best Small Towns. The city was also named one of the 25 Happiest Cities in America by the National Geographic Society!
What To Do In The City Of Branson MO
In addition to these great hikes, and of course the live shows, Branson also offers:
Aquarium at the Boardwalk
Beyond the Lens! (Fun look at pop culture)
Bigfoot Fun Park
Branson Belle Boat Show (Cruise, meal, and a show)
Dolly Parton's Stampede Dinner Attraction
Fritz's Adventure (Outdoor adventure … indoors)
Shepherd of the Hills Adventure Park
Silver Dollar City (A great theme park)
Splashin' Safari
The Track Family Fun Parks
Titanic Museum Attraction
WonderWorks (Upside down house! with entertaining activities)
Best Hiking Trails In Branson Mo
Dogwood Canyon
Description
Dogwood Canyon is an amazing place to explore. It's a fantastic way to get outside and enjoy the beauty of the Ozarks.
The park offers over 12 miles of trails for hiking, biking, horseback riding, cross country skiing and more. There are picnic areas where you can enjoy lunch with family or friends while taking in the views.
The park also features unique activities like wildlife education programs, bird watching opportunities, wildflower hikes and more.
There are also opportunities to go canoeing and kayaking on Spring Creek Lake or take a moonlight bike ride through the canyon on select nights of the month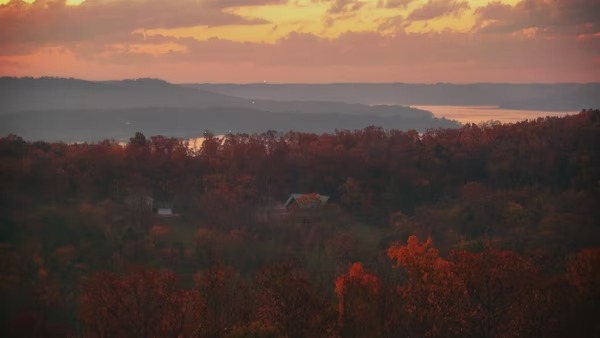 Things To Know
Difficulty: Easy
Distance: 6.2 miles
Elevation Gain: 242 feet
Dogs: On Leash
Directions From Branson
Roark Creek Waterfall Trail
Roark Creek Waterfall Trail is a great attraction in Branson Mo. It's less than an hour away from the strip and it has plenty of parking.
Along the trail, you'll find a waterfall and a few other waterfalls as well as all kinds of scenic spots to take photos at.
The Roark Creek Waterfall Trail is one of America's most dramatic, serene and well-maintained natural wonders. It is located in Branson Missouri and can be easily reached by car for those coming from near or far away.
The waterfall drops down from the side of an Ozark Mountain near Table Rock Lake. The waterfall flows into Dutch Creek which goes down to Highway 65. The total length of the trail is 2 miles long with many beautiful views.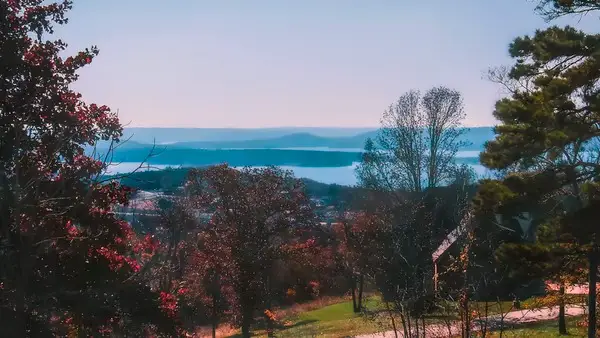 Things To Know
Difficulty: Moderate
Distance: 1.8 miles
Elevation Gain: 114 feet
Dogs: On Leash
Directions From Branson
Homestead Hiking Trail
This is a trail that's great for beginners and those who may not be as experienced in hiking. The trail consists of mostly flat or gently sloping terrain.
There is a good chance that you can access this trail all year round.
Things To Know
Difficulty: Moderate
Distance: 3.5 miles
Elevation Gain: 757 feet
Dogs: On Leash
Directions From Branson
Branson Trails
Summary Best Hiking Trails In Branson Mo
Enjoy the hiking trails in Branson Mo. You might be surprised to find out how easily you find a trail near Branson. For example the Roark Creek Waterfall Trail is easy to reach from downtown Branson.
Many of the hiking trails in Branson Mo are just around the corner from the city!
For the best hiking boots or backpack, read these posts: