We may earn money or products from the companies mentioned in this post.
Hiking Clubs – Why Join a Club?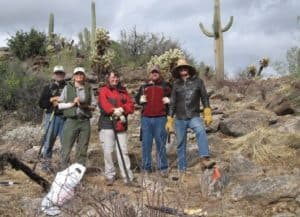 Hiking clubs offer many benefits. What are some club benefits?  When you join a hiking club, you meet other hikers. You also give yourself opportunities to hike regularly. If you want to begin hiking or find others who share your interest, join a hiking club. Hiking clubs are a group of people who love to hike. The club often plans hikes together. Consider joining a hiking club to learn more about hiking and have more chances to go hiking. 
Hiking Clubs' Benefits
Often, hiking clubs takes long, difficult hikes. You might not want to take long, difficult hikes alone. A hiking club also helps you prepare for long trips. A club provides safety during difficult hikes.  When you take a new, long, or difficult hike, you need to think about your safety. Hiking with others reduces the chance for accidents. Hiking with others also provides you with some security. Others can help if you have an accident. Even an experienced hiker benefits from a hiking club membership.
Types of Hiking Clubs
Look at different kinds of hiking clubs. Find a club that meets your hiking interests. You can join some clubs for free and meet people for small group hikes. Some clubs charge a fee. Clubs that charge a fee usually meet regularly and take long trips together. You should be active with your club. Be active whether it is service activities or taking hikes with club members.
The American Hiking Society
Check the American Hiking Society for a great hiking resource. It does not matter if you are a beginning hiker or an experienced hiker. It does not matter whether you already have a lot of trail experience or just want to learn. The society provides useful resources. The American Hiking Society brings together local hiking clubs. The clubs provide a wide range of local hiking resources.
The society supports hikers and provides chances to volunteer. American Hiking also works with Congress and federal agencies. The society's work ensures funding for trails. Their work also preserves natural areas. Volunteer opportunities let you help take care of our trails.
The society puts together trail maintenance activities. No matter your age or experience, you can volunteer as a trail steward. The society endorses many volunteer events. Well know volunteer events include National Trails Day and Winter Trails Day. Help maintain the trails you enjoy! Meet new people, and enjoy the satisfaction you get from helping!
Free Resources!
The American Hiking Society offers many free hiker resources. Free resources include:
Hikes Near You
The American Hiking Society partnered with The Hiking Project. The Hiking Project is a crowd-sourced platform. Crowd-sourced means other hikers share their favorite hikes. The project lets you find hikes near you. The project's search also lets you find hikes based on the hike's difficulty. Trail difficulty ratings include:
Easy: walking with no obstacles and low grades
Intermediate: 10% grade, small rocks, and roots, easy scrambling
Difficult: 15% grade, large obstacles, possible scrambling or climbing
Extremely Difficult: 20% grade, 15+" obstacles, many harder section
Hiking 101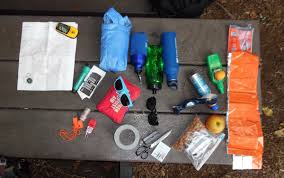 Hiking 101 gives you helpful hiking tips. Information includes: 
What to do before you hike
Important outdoor skills
Information about gear
Safety/first aid tips
Alliance of Hiking Organizations
This is a network of trail groups, hiking clubs, and other organizations. The network promotes and protects hiking trails, trail lands, and the hiking experience.
A Useful Blog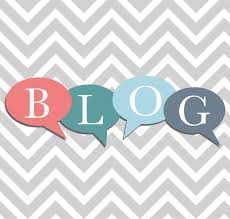 American Hiking also has a blog with MANY useful posts! Check their useful resources here. American Hiking Society Blog   
The blog has 4 categories:
Before You Go covers preparing to hike.
Outdoor Skills provides useful information. Topics include using a compass, hiking etiquette, water purification, and more.
Safety and First Aid helps you stay safe and healthy as you hike.
All About Trails provides interesting, general hiking information.
Hiking clubs offer a great way to make friends with similar interests. As a club member, you have many volunteer opportunities. Joining a club helps you hike regularly and take hikes you might not do alone. Find a club near you and get on the trail!
Pin this post for later.