We may earn money or products from the companies mentioned in this post.
Choose the Best Hiking Daypack for Your Hike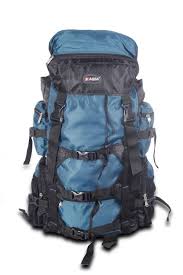 Choosing the best hiking daypack for your hike is an important decision. When considering the best hiking daypack for your hike, you have many great choices. However, with so many choices how do you pick a pack for your day hike? What do you consider when you pick the best hiking daypack?
Daypacks are an investment. When you consider features, you want to think about how you use your pack. This short post answers basic questions you want to ask yourself as you evaluate your pack options.
 Check Here for the Best Daypacks
Answer These Questions to Help You Choose the Best Hiking Daypack
How Much to Invest in Your Best Hiking Daypack?
How much do you want to invest so you have the best hiking backpack? Like most things you buy, you often get what you pay for. There are well made affordable day backpacks. Still, be sure that you invest enough to ensure that you have a quality pack with the features you want.
What Brand Daypack?
What brand daypack do you want? The brands and backpacks described here make good choices. They are well-made packs, and the makers have solid reputations.
Weight?
Think about how much your pack weighs. Lighter is a better day hike choice.
Size?
What size do you want?  For your day hike, you want a daypack that is from 25 liters to 35 liters. You want to carry extra clothes, food, water, and essentials.
Frame?
What kind of frame do you want? You want a backpack with an internal frame because internal frames are lighter and easier to wear.
Want a Waterproof Hiking Daypack?
Do you want a waterproof pack? Yes, you do. When you hike, rainstorms often begin quickly. A waterproof pack costs a little more. Still, you want the convenience that a waterproof daypack offers. If you caught by a sudden rainstorm, it is much more convenient if you already have a waterproof daypack than hurriedly covering your pack.
How About a Ventilated Daypack?
How much ventilation do you need? Packs with back and shoulder strap ventilation are cooler. Look for a ventilated pack.
Water Bottles or Hydration a Daypack?
How many bottle holders do you want, or do you want a hydration pack feature? Bottle holders or a hydration pack is your personal preference. The main considerations are water bottles can be lighter, but water in a hydration pack is easy to access.
Conclusion
Considering how you use your hiking daypack and how much to invest help you make a good decision. You want to have a pack that you use for years to come. When you choose, consider:
Daypack Brand
Weight and Size
Frame Type
Waterproof
Ventilation
Carry Water Bottles or a Hydration Daypack
Osprey makes very good backpacks. The Daylite Plus makes an excellent choice as your daypack. Also, please check below for more excellent  daypack choices
Check Here for the Best Daypacks
Pin this for later.