We may earn money or products from the companies mentioned in this post.
The 11 best outdoor gear brands list includes a group of socially responsible companies. In addition to useful products, many of these companies made contributions during our health crisis.
The help they offer reflects their values. Their values show in the quality products they make. These companies also want to be sure we have an enjoyable hiking experience.
Best Outdoor Gear Brands For Hiking
Arc'teryx – The Company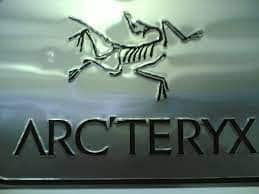 The Arc'teryx name and logo refer to Archaeopteryx.
This was one of the first birds. The bird was a link between dinosaurs and modern birds. The logo is based on the "Berlin specimen", a fossil of the bird, and the most complete skeleton so far.
This choice relates to the company's vision. The company wants to make evolutionary and innovative products.
Arc'teryx credits the company's location with much of their product quality. Located in British Vancouver, the company has access to diverse hiking environments.
Most product designs come from a need. Arc'teryx products have a reputation for quality and meeting needs. The company pays a lot of attention to details and uses only the highest quality materials.
Products – (Best Outdoor Gear Brands)
Arc'teryx is one of the best hiking clothes brands. Products include:
Clothing
Packs
Footwear
Gloves
Hats
Caps
Values
Arc'teryx commits to:
Animal Welfare
Materials Responsibility
Fair Social Practices
Fair Labor Practices
Shop Arc'teryx
Black Diamond – The Company (Best Outdoor Gear Brands)
Black Diamond began with a backyard anvil and a hammer. The company grew into a global company with offices around the world. Black Diamond stands for the spirit, values, and goals of the sports we live.
Each employee loves and plays in the outdoors!

Products
Black Diamond's hiking clothes products include:
Shirts
Hoodies
Pants
Shorts
Rain Jackets
Wind Jackets
Values
Black Diamond has a firm commitment to increase diversity and improve outdoors access for the Black, Indigenous, and People of Color (BIPOC) community. To help this happen, the company has partnerships with:
Internally the company has a Diversity, Equity and Inclusion (DEI) Committee to help promote workplace equality.
Shop Black Diamond
Columbia – The Company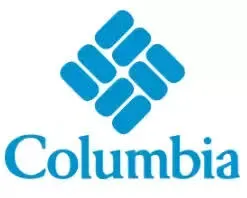 Founded in 1938, Columbia Sportswear Company is a global hiking and outdoor clothing leader in:
Designing
Sourcing
Marketing
Distributing
Columbia has four outdoor gear brands that include hiking gear:
Columbia
Mountain Hardwear
SOREL
prAna
The brands go with each other to address the different needs of hiking customers. The company's products have a good reputation for innovation, quality, and performance.
The Columbia Sportswear Company takes pride in connecting hiking and outdoor lovers with their passions. If you want a very good hiking brand, choose Columbia.
Products – (Best Outdoor Gear Brands)
Columbia's outdoor clothing options include:
Jackets
Parkas
Vests
Windbreakers
Rainwear
Shirts
T-Shirts
Undershirts
Sweatshirts
Hoodies
Base layers
Pants
Underwear
Values
The company values include:
Enjoy an active life.
Compete
Improvement
Culture of:
Doing the right thing for

Customers
Workers
The company
Communities
Shop Columbia
KÜHL – The Company
KÜHL's story began in the snow covered peaks of Utah's Wasatch Mountains. KÜHL does not have shareholders or VC investors. The company's success depends on customers and customer satisfaction with their products.
As a private company, KÜHL has more freedom to choose and remain true to their ethics. The company has a goal to:

Source responsibly.
Provide a higher quality of living for all involved.
Make the best product.
Limit the amount of environmental impact.
Products – (Best Outdoor Gear Brands)
When you think look at the best outdoor gear brands, you need to consider KÜHL. KÜHL's hiking clothes include:
Pants
Shorts
Long and short sleeve shirts
Rain jackets
Down jackets
Wind jackets
Winter jackets
Long pants
Short pants
Underwear
Hats
Values
Every year donates to groups that share the company's core values to:
Defend human rights.
Preserve wilderness.
The company also commits to:
Fair and safe supply chain
Safe, healthy workplace without discrimination
Sustainable materials
Sustainable processes working with:
Recycle
Source organically as much as possible.
Green chemistry
Animal welfare
Shop KÜHL
Marmot – The Company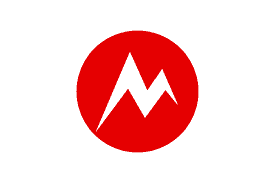 In April 1971, University of California Santa Cruz students Eric Reynolds and Dave Huntley were in an Alaskan icefield. They were working on a school glacier project.
On a glacier, the men had an idea for a Marmot Club. Marmot refers to a group of very social, large ground squirrels. The squirrels live in mountain areas.
20th Century Fox was filming a Clint Eastwood movie. The movie needed 108 very puffy jackets. "No problem", said Marmot, "we were working on that when you called." Marmot was not working on that though.
They started work right away! Within one week, the company designed the Golden Mantle (very puffy jacket). Marmot was now in the movies. It also had its biggest order in the company's history.
Today, Marmot is the oldest Gore-Tex customer in the world's outdoor market.
Products – (Best Outdoor Gear Brands)
Marmot has men's, women's, and kid's outdoor clothes that includes:
Jackets
Tops
Bottoms
Rainwear
A women's plus-size line of outdoor clothing (no men's though and no information available about why)
Values
The Marmot company bases its values on three things:
People

Social Sustainability
Fair Trade

Product
Planet
Shop Marmot
Mountain Hardwear – The Company (Best Outdoor Gear Brands)
Mountain Hardwear was founded in 1993. A small group of outdoor rebels saw the industry changing. The group saw product quality trade offs.
These product quality trade offs were made to serve less demanding outdoor lovers. Mountain Hardwear was founded to improve outdoor gear quality. The company wanted to meet the needs of experienced outdoor lovers.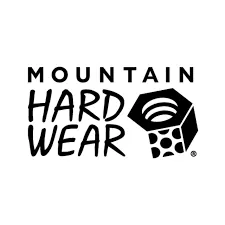 Products
Mountain Hardwear's clothing includes:
Jackets
Vests
Shells
Hoodies
Sweatshirts
T-Shirts
Pants
Shorts
Baselayers
Rainwear
Values
Mountain Hardwear makes performance clothes and gear that helps outdoor lovers to be their best.
The company values moral, sustainable manufacturing practices. The practices support the company's values.
The company values treating people morally and fairly.
The practices include:
No forced labor
Fight child labor
Avoid harassment and abuse
Nondiscrimination
Fair wages and benefits
Fair work hours
Provide for worker health and safety.
Protect the environment.
Practice ethical conduct.
Mountain Hardwear works with organizations that work for treating people ethically and fairly. Organizations include:
Shop Mountain Hardwear
Outdoor Research – The Company
In 1980, Ron Gregg, a dedicated mountaineer, found himself on Alaska's highest mountain. He was in an unsafe situation.
His climbing partner suffered severe frostbite. Poorly designed boot covers (gaiters) caused the frostbite.
Snow pushed between the gaiter and the boot. The snow made an already nasty situation worse. His friend was airlifted to safety.
Ron began searching for a way to stop this from happening again. Ron's idea was a better, insulated gaiter. As a result of Ron's gaiter, Outdoor Research was born.
In 2003 a terrible tragedy happened. While skiing in a remote part of Canada, Ron, and a friend were caught and killed in a landslide. 
After several months, Ron's heirs decided to sell Outdoor Research. Dan Nordstrom, a dedicated outdoorsman bought the company. Instead of being bought by a large company, Outdoor Research kept their tradition of being owned by a true outdoor lover.

Products – (Best Outdoor Gear Brands)
Outdoor Research offers outdoor gear that includes:
Jackets:

Hard and soft shells
Hoodies
Vests
Rain jackets

Tank tops
Shirts
Baselayers
Hiking pants
Shorts
Sun hats
Rain hats
Caps
Bug protection hats
Gaiters
Gloves
Also …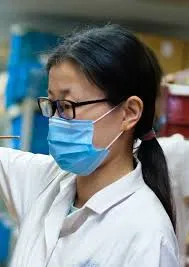 Outdoor Research converted its Seattle plant to make Personal Protective Equipment for medical workers.
The company invested in high speed equipment and trained its workers to make:
Surgical Masks – up to 140,00 a day
N95 Masks – up to 50,000 a day
Fabric Face Masks – thousands a day
Values
Outdoor Research's main value: Respect.
The company shows respect by:
Listening
Valuing workers
Helping hikers and outdoors lovers have fun
Protecting the planet we live on
Making better gear
Improving each day
Making beauty in function
Enjoying each day
For one of the best hiking gear brands, think compare Outdoor Research.
Shop Outdoor Research
Patagonia – The Company (Best Outdoor Gear Brands)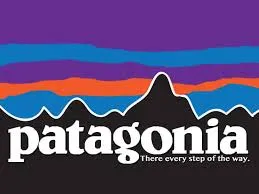 Patagonia says, "We're in business to save our home planet." As a company, Patagonia does what it says.
Under the leadership of former CEO Rose Macario Patagonia became more profitable, employee friendly, and environmentally conscious.
Products
Patagonia began as a small company that made climbing tools. Now, Patagonia also has products that include:
Jackets
Vests
Fleece clothing
Sweatshirts & hoodies
Sweaters
Shirts
T-Shirts
Pants & Jeans
Shorts
Swimwear
Base layers
Underwear
Socks
Hats
Values
Patagonia also says, "Our Reason for Being At Patagonia: We aim to use the resources we have – our business, our investments, our voice, and our imaginations – to save life on Earth from extinction."
This reason for being makes Patagonia one of the best outdoor gear brands for hiking clothes.
Patagonia wants to be known for these values:
Build the best product.
Repair products damaged by wear and tear … free!
Cause no unnecessary harm.
Use business to protect nature.
Not bound by convention
Patagonia offers employees:
On site child care
Paid maternity and paternity leave
Company-paid health care and sick time
Free yoga
Access to nearby hiking trails
Free Bail for employee and spouse if jailed peacefully protesting for the environment
Activism opportunities include:

Fight climate change.
Protect public lands.
Keep our water pure.
Clean air
Shop Patagonia
prAna – The Company
The word prana comes from Sanskrit. It means breath. Also, it is considered the life-giving force.
The prAna team works hard to incorporate innovative and sustainable fabrics and practices. This work improves product performance and lessens the impact on the planet.

In 1992, prAna started in a garage in Carlsbad. The first company products were yoga and climbing gear. The first pieces were sewn by the company founders.
They labeled them with tags made from homemade recycled paper. The first orders were packed in fruit boxes from local grocery stores.
Products – (Best Outdoor Gear Brands)
prAna makes products that include:
Pants
Shorts
Joggers
Skorts
Hoodies
Caps
Values
During the year prAna partners with local and international charities to help make a difference. prAna helps others with a range of activities. Employees might clean up beaches in Southern California. They might send help to areas affected by natural disasters.
During the holiday season, prAna donates part of the proceeds from a select collection of items to Outdoor Outreach. This organization helps change lives. They help by engaging underserved youth in the outdoors.
prAna' Code of Conduct addresses:
Forced labor
Child labor
Workers rights
Work hours
Harassment or abuse
Nondiscrimination
Freedom of association
Compensation
Ethical Conduct
Documentation and inspection
Environment:

Laws
Standards
Systems and procedures
Shop prAna
Smartwool – The Company
Smartwool employs outdoor adventurers who want to share the joy of the outdoors with everyone. The company shares their joy by making clothing with Merino wool.
The company says they "exist to enable your every adventure, whether it's taking your dog for a walk on a chilly morning or summiting an unclimbed peak in the Himalayas."
Smartwool products include:
Products – (Best Outdoor Gear Brands)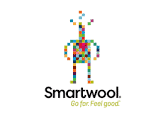 Socks
Shirts/Tops
Sweaters
Hoodies
Skirts
Bottoms
Base Layers
Values
Their values include:
Openness with company processes and direction
Advocating for the outdoors
Action by achieving company goals
Inclusiveness in the outdoors
Fun-loving, enjoying the outdoors
Smartwool partners with many organizations. The partnerships promote:
Loving
Inclusion
Outdoors conservation
Some of the partners include:
Shop Smartwool
The North Face – The Company (Best Outdoor Gear Brands)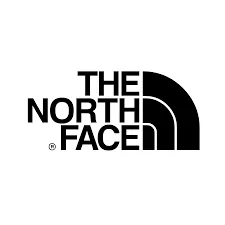 The North Face name comes from the coldest, most ruthless side of a mountain.
Even though The North Face helped explorers reach the tops of mountains, The North Face story starts on a beach. The beach is only 150 feet above sea level.
In 1966, two outdoor lovers chose to follow their passion. The two started a small mountain climber's retail store.
In the beginning, the company wanted to serve all those who desired to explore. The company also wanted to help save our natural wildlands.
The North Face believes that exploring makes a lasting bond with the outdoors. The bond inspires people to protect our shared land.
The bond also encourages nature lovers to pass their beliefs from generation to generation. This belief also makes them another of the best outdoor gear brands.
Products
The North Face now has hiking and outdoor clothing that includes:
Jackets & vests
Gloves
Hats
Socks
Jackets
Hoodies
Sweatshirts
T-shirts
Pants
Shorts
Values
The North Face's values stress:
Using recycled materials
Using responsible cotton
Making long-lasting products
Responsible chemical use
Partnering with Bluesign Technologies

Bluesign – safe cloth and fabrics for workers, buyers, and the earth

Environmental compliance
Source local, organic food when possible
Conserve water by:

landscaping with native plants
using efficient irrigation  

Following the Leave No Trace rules
Protecting the Arctic by support for:
Co-founding The Conservation Alliance along with:

Patagonia
REI
Kelty

The alliance helps protect lands and waterways for wildlife and people to enjoy.

Climate Change Advocacy with Ceres
Asking our elected U.S. leaders to support:

Low-carbon policies
Invest in a green economy
These values help make The North Face one of the best outdoor gear brands for hiking clothes.
Shop North Face
Best Outdoor Gear Brands For Hiking
Summary – Best Outdoor Gear Brands for Hiking
Companies that make the best outdoor gear brands have a commitment to hiking and the outdoors. These companies do more than make useful products. They also work to help us have a better hike and an unspoiled outdoors.