We may earn money or products from the companies mentioned in this post.
How To Choose The Best Hikes
Do you want to take a hike soon? A hike might last for hours, days, or even for the entire weekend. No matter how long you decide to hike, first you need to find the best hikes.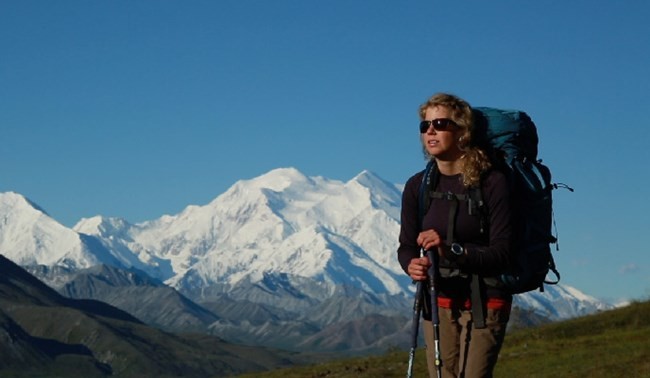 Digital resources offer an effective, free planning tool. Also, consider real world resources as you search for the best hikes. Real world information can help you gain other's experience.
Planning your hike well ensures you have one of the best hikes possible
Decide Where to Hike
In the United States, you have a lot of great hiking trails to choose from. America has some of the best hikes in the world. Everywhere in the USA, you can find hiking trails close to services and easily accessible.
Most of the trails are well maintained. You also have access to many of the best places to hike very close to home
You might want to include a hike as one part of your vacation. As you plan your vacation, you can easily find some of the best places to go hiking near most appealing vacation spots.
Take the time to find the best trails. Be sure the trails offer what you want to see. Keep these suggestions in mind while you look for the best trails:
Trail Location – Where's That Trail Again?
Consider the trail's location. Often trails in metro and urban parks offer a fun hike. Think about how the trail's location fits with your travel plans.
Is the trail close to where you stay?
Does the trail appeal to you and your entire family if taking a family vacation?
Find out how to get to the trail.
Do you need to take an Uber or bus?
Most trails offer convenient parking so you can drive your car and park near the trailhead.
Also, check with city parks and recreation departments. Ask where to find the best trails. Neighborhood parks often have very nice trails. If you just started hiking, these trails let you enjoy hiking without much preparation.
Urban and metro park trails also offer the benefit of enjoying a hike then the comforts of home after your hike. If you are away from home, find a nice place to eat and sleep comfortably if you like.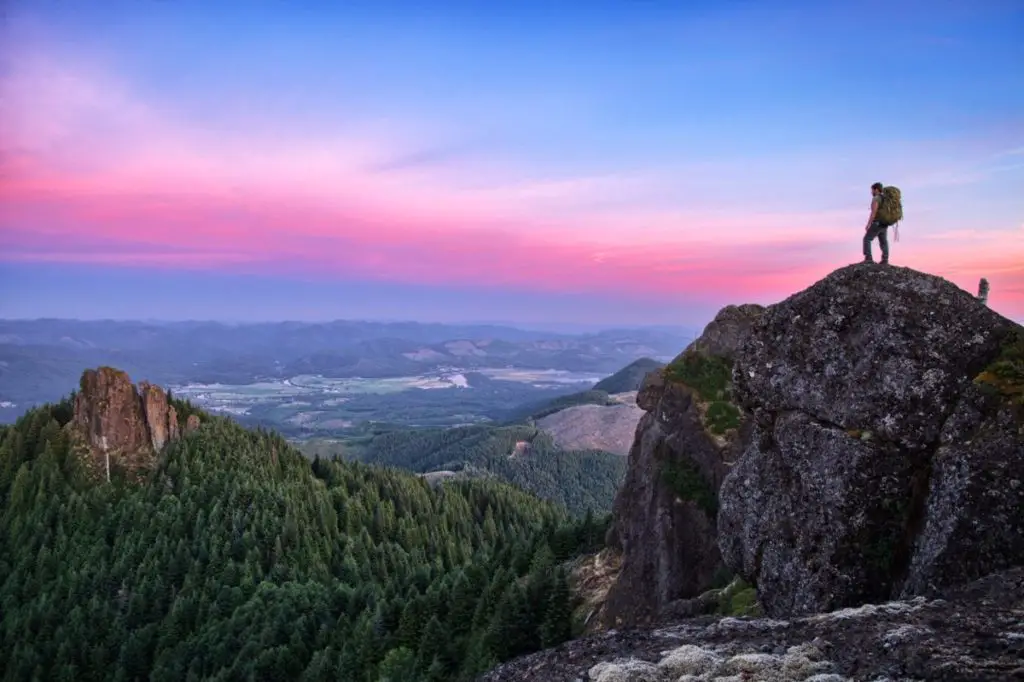 For more remote hikes, National Geographic offers FREE, printable, topographical maps!
Use Trail Referrals to Find the Best Hikes
Another great way to find trails is by asking for referrals. Referrals are a convenient way to reliably find some of the best places for hiking.
Many locals are eager to share good hiking spots. Some might not want to share their best spots. Still, many locals want to be helpful so you enjoy your visit.
When you have some good referrals, research what seem to be best hiking spots. Also, check with friends, relatives, and neighbors to see if they have trail suggestions. Unless you have a lot of hiking experience, you really want a trail hiked by others.
A Hiking Daypack is a useful piece of gear for carrying extra water, snacks, first aid and more things you might need during your hike.
Web Research
Use the web to find the details you want. Use the web for information about the best trail prospects just like you use the web for other kinds of information.
Begin your searches with keywords like "hiking trails" or "hiking parks". The search results will provide a lot of information. You can find a lot of extra, useful details too.
You can refine by location and find nearby:
Attractions
Places to eat
Where you might want to stay
Be sure to bookmark useful trail information.
Google Maps usually gives you directions that take you right to the trailhead parking lot. The internet has a LOT of helpful information about hiking trails.
The American Hiking Society also offers very good, FREE hiking resources.
Trail Difficulty
Consider the trail's difficulty and length. A long trail might still be easy, and a shorter trail might be more difficult.
Use trail ratings for new trails so you know what to expect. Many trails simply have a rating for easy, moderate, or strenuous (hard). The Sierra Club has an easy to use trail rating guide that uses easy, moderate, or strenuous.
For difficult trails consider a pair of these Best Hiking Boots for Men and Women.
Trail Maintenance
You want a well maintained trail even if you choose a strenuous trail. Even a moderately experienced hiker wants a well maintained trail when hiking in a new area. A well kept trail offers you a challenge, but maintenance makes it a safer trail.
Trail Safety
Be sure to become familiar with a new trail as much as possible. Familiarity with the trail helps keep you safe. Your trail safety is VERY important! You can easily overlook trail safety, but your safety is an important concern.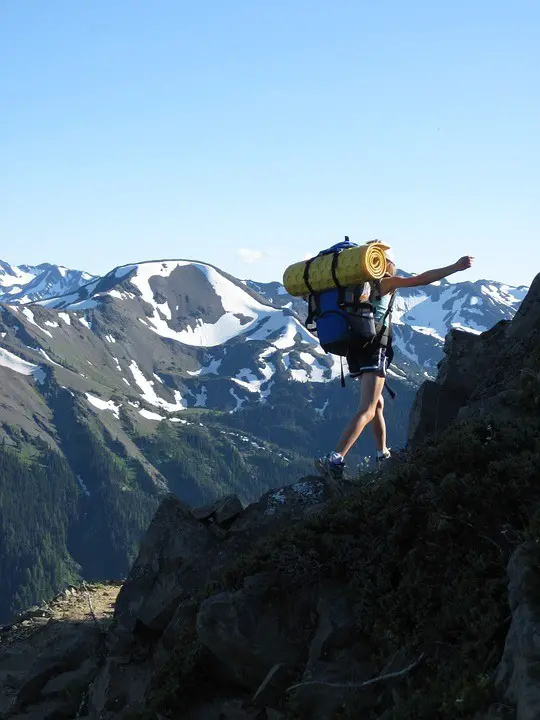 Try to see how well the trail is maintained before hiking. If you cannot see the trail first, ask friends or locals about the trail's conditions.
Unless you are a very experienced hiker, avoid "bushwhacking". Bushwhacking refers to going off the trail to hike.
If you are experienced and prepared, you might want to bushwhack. Still bushwhacking is the main reason hikers get lost, injured, or killed! Also, going off trail damages the trail's ecosystem.
Saying that your trail safety and security are important is worth emphasizing. Even though the trail seems appealing, be sure you hike on a safe trail.
Camping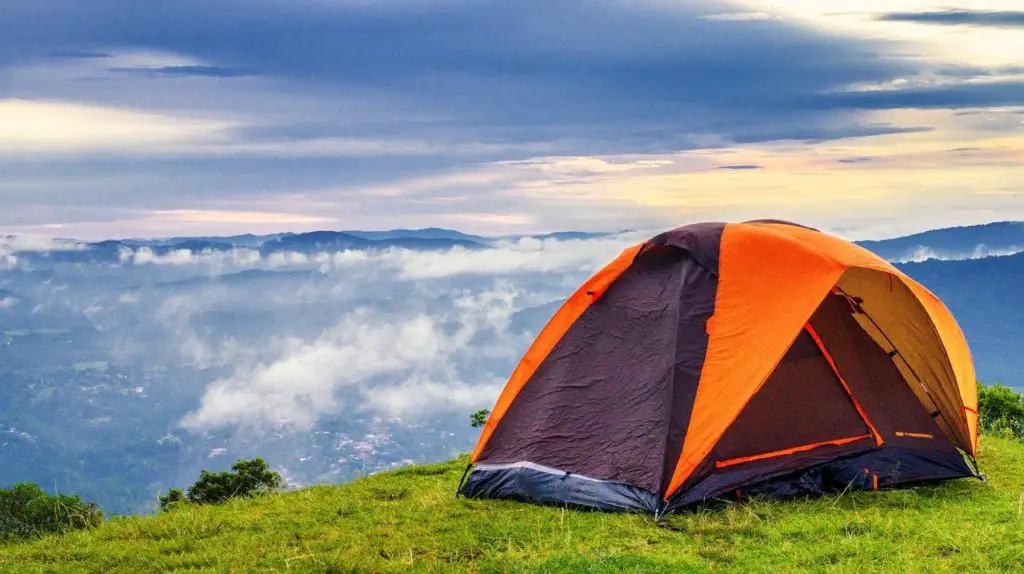 HikingInk does not cover camping. Still, you might want to camp and make your trip a weekend or include several days of hiking.
If you camp, check the trail's camping set up. Does the trail have campsites? Will you have to wilderness camp? You want to know the conditions so you can be prepared.
Cost
Another important item to consider is cost. Ideally, you want a trail with no entrance fees. At least, you should easily find a trail with low cost entrance fees.
Many U.S. parks with trails require an admission fee. Fees vary, but they are almost always reasonable. An annual America Is Beautiful National Parks pass only costs $80.
National parks use a tiered pricing structure that includes rates for a car, per person, and for motorcycles. Check the National Park entrance fees, by the park, here. Many U.S. National Parks have historic, famous hiking trails that number among the best hiking trails in the world.
Most state parks also have reasonable fees. Many local parks let you visit and hike for FREE!
Summary – Best Hikes (Plan Well!)
As you search for the best hiking trails, sorting through the information becomes your biggest challenge.
Be sure to consider:
Decide where
Trail location
Use referrals
Check the web.
Trail difficulty
Trail maintenance
Cost
Be safe!
You can find a LOT of useful information before you pick one of the best hikes available. Relax and enjoy your hike. Some of the great hiking places you discover will reward you with awesome hiking views.
For more detailed planning information, Check these 20 Must Know Hiking Tips for Beginners.