We may earn money or products from the companies mentioned in this post.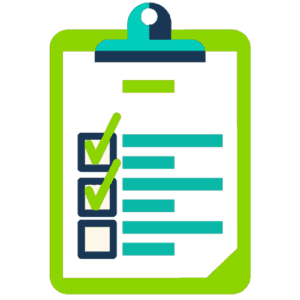 Hiking Tips for Beginners
These 20 must-know hiking tips for beginners ensure a fun beginning to your hiking experience! When you take a hike you want to plan well and pack the essentials that ensure you have fun.
It is also very important to think about your safety. Some of these tips will help you return safely.  Prepare, and be safe!
Hiking Tips – Preparation
Planning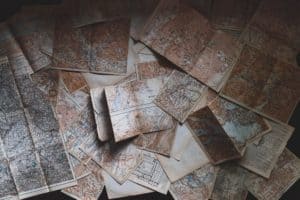 Choose the right trail. If you are hiking with family or friends, plan your outdoor adventure together. This is a fun way to have everyone involved.  When you all decide what you are doing, everyone is more interested.
Find trails you can all manage if you are with a group. If children are hiking, let an adult hike with those children who can handle longer hikes but need a slower pace.
Packing (Generally)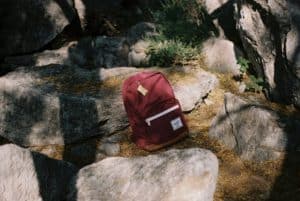 Before you go for a day on the trail, check the weather. If you need to, it is important to layer your clothing.
If you leave early in the morning, most likely it will get hotter later in the day. You want to dress warmly at first and take off a layer or two in the afternoon.
National Weather Service – The National Weather Service is free, accurate, and ad-free. Use the site to check weather conditions. You can check by zip code or city/state. Be sure that you use the new, modern version that works with desktop, tablet, and mobile devices.
Wear comfortable, sturdy, waterproof or water-resistant, boots or shoes. Wear hiking socks. Hiking socks are often overlooked as important. Even though a good pair of socks can be a little expensive, you want them!
Do not buy new boots or shoes right before a hike! Allow some time to break in your boots or shoes. Breaking them in helps prevent blisters and makes your trip much more pleasant.
On a day hike, extra weight wears you down and reduces your agility on a rugged trail. Pack as light as possible.
Also, it becomes cooler the higher you.  Every 1,000 feet you hike up, the temperature can cool three to five degrees. Pack extra layers so you can be warm if gets cooler.
Packing (Specifically)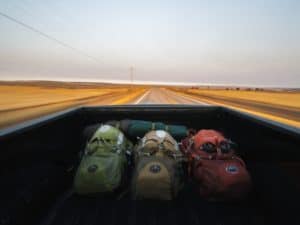 Carry a lot of water even for short hikes. Three quarts (almost 3 liters) per day is often enough. How much water you bring depends on:

How far you hike
What kind of physical shape you are in
The weather.

Pack snacks like fruit or trail mix. Snacks are crucial for keeping your energy. Bring bags for your garbage.
Take a travel size first aid kit in case of an emergency. First Aid Kit
Bring sunglasses, a hat, and sunscreen.
Use a spray to repel bugs or other insects. Natural Insect Repellent
Pack a lightweight rain jacket so you can stay dry. An example is a Bluesign® Patagonia rain jacket.

Bluesign® is a process that enables sustainable textile production. The process removes harmful substances right from the start of the manufacturing procedure.

Have an area map and numbers you might need to call.  U.S. Forest Service – Maps – The U.S. Forest Service has a lot of maps. Maps include detailed, active, color maps. These maps show National Forest System roads and trails, The maps also show areas where you can use motor vehicles and nearby places you might want to visit. Additional maps include forest visitor maps, a forest atlas, wilderness maps, and topographic maps.
Hiking Tips – Safety
Have fun when you hike, Also, know how to be safe. Take care of yourself and others on the trail.
Safety (In General)
 
Stay on marked trails. If you are part of a group, let the slowest person set the pace. This is especially vital if children are hiking.
Leave your plan with a friend or family member. Let them know when you return.
Have an emergency plan before you start your trip. If you are with others, be sure they know what to do if they become lost or there is a medical emergency.
Give everyone a whistle to "stop and blow" if they become lost.
Take frequent rests or vary your pace to maintain your energy level.
Drink plenty of water, even on cool, wet days. Never drink your entire supply between refills.
Wear proper clothes that include sturdy boots that are broken in and comfy.
Be particularly aware of what is around you so you see and do not surprise a snake. If you see a snake, be sure it has room to move away from you.
Safety (Stay on Your Feet)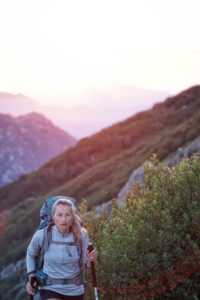 Especially consider using a hiking pole or walking stick. This helps keep your balance where the trail is not level or cluttered. Hiking Poles and Staffs
Be aware of what is around you. Plan your approach before hiking through risky areas. Wet surfaces are a hazard and more so if it is a wet slope.
Think about what to do if you start to slide or fall so that you are prepared. If you fall, avoid landing on your hands, elbows or knees. Landing on your side is safer. If the slope is steep, and you know you are going to slide, lower your center of gravity by sitting down and sliding on your feet or bottom. This is safer.
Finally, if you slide while standing up, keep your weight over your feet and bend your knees. Do not lean back or forward while sliding.
Be responsible for your own safety and for the safety of those around you!
Conclusion
Hiking is fun. With careful planning, packing the essentials you need, and being particularly aware of your safety, you are going to have a great time!
Pin this post for later: