We may earn money or products from the companies mentioned in this post.
Enjoy a Hadrian's Wall Walk!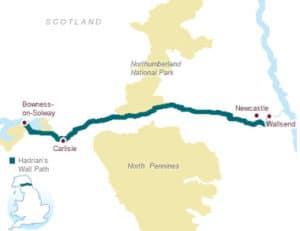 When you take a Hadrian's Wall Walk, you take a walk through England's history! Enjoy easy to strenuous walks as you get a thrill from the gorgeous English farmlands!
The walks along Hadrian's Wall have an interesting history too. The wall, completed in 128 AD, extends 73 miles in Northern England. The wall does not exactly separate England and Scotland. Still, from the eastern wall's sections, you can see the Scottish lowlands.
Historians have several theories about why the Roman Emporer Hadrian built the wall. The most accepted ideas include the wall was built as a sign of Rome's power, to control access to and from Roman Briton, and as a defense against the Picts (modern Scots).
A Few Things to Think About for Your Hadrian's Wall Walk
As you consider these walks, think about how to plan your hike and what you might want to take with you as you hike.
Do you like history, beautiful scenery, and healthy outdoors exercise? Take this walk!
My children and I took this hike. We enjoyed it very much. This walk gave us a great workout! We also enjoyed the enchanting scenery mixed with the rich history.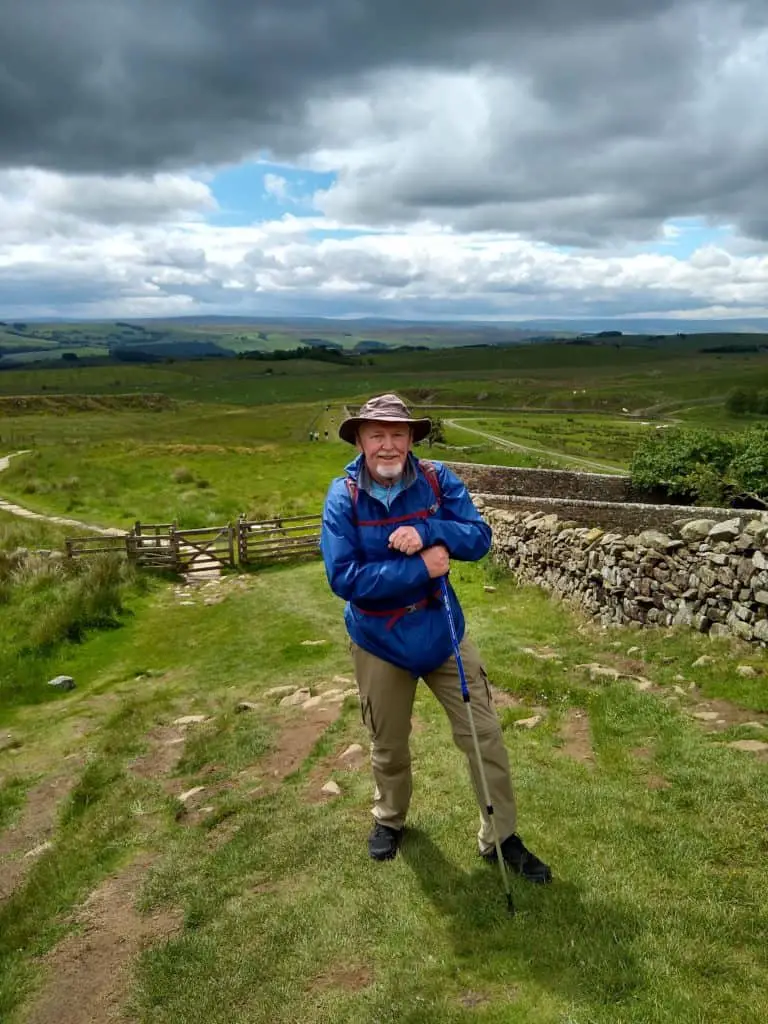 Distance: 7 1/2 miles – Moderate to Strenuous in places Circular (loop) hike with steep inclines
Hadrian's wall walk highlights include:
Hadrian's Wall – One of the most well-preserved sections of Hadrian's Wall
Housesteads Roman Fort – One of many forts along the wall
Roman Military Way – Major Roman road just south of Hadrian's Wall
Stanegate Roman Road – Important Roman road between 2 forts that watched over 2 important river crossings
Roman Vindolanda – Roman fort where Britain's earliest handwritten documents were found
Directions:
From the parking lot, walk to Housesteads Fort.
Continue left at the fort to begin hiking the Hadrian's Wall Trail. Walk to the west.
Walk past Hotbank Farm and Milecastle 38 (small fort).
Cross the service road (farm track).
Walk to the wall's north.
Continue until you reach Sycamore Gap.
DESCRIBE Sycamore Gap/Robin Hood's Tree
Follow the trail west to Steel Rigg car park, and turn right.
Take the road down the hill.
Follow the trail sign to go over the stile.
Take the path through the field until you reach the Hotbank farm. At the farm, continue east.
Stay east when you pass an old lime kiln; this was used to heat the limestone that was quarried from the area to make lime mortar.
Continue east until you reach the gate going through the wall on the wall.
Walk along the wall's north side until you return to Housesteads Fort.
Take this walk with your family, and enjoy breathtaking views. Get a great workout from the short, steep inclines. Be prepared! Wear well-made, waterproof, hiking shoes or boots
Distance: 3 1/2 miles – Strenuous Loop (circular) walk with steep inclines
Hadrian's wall walk highlights include: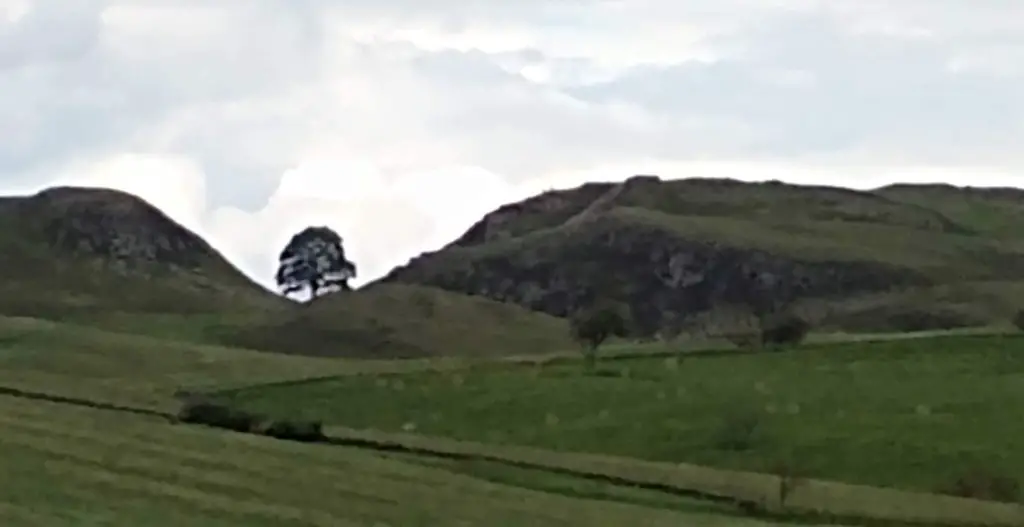 Hadrian's Wall
Exquisite landscapes
Sycamore Gap – A famous sycamore tree near Hadrian's wall also known as Robin Hood's tree
Directions:
Start at the Steel Rigg parking lot.
Turn right.
Hike about 200 yards, and turn right.
Continue straight at the sign that says Hotbank 1 1/2 miles.
Hike towards Peatrigg (east).
After you cross the second footbridge, go right.
Take the path that has a sign pointing towards Hotbank Farm.
When you come to the Milecastle 38 (small fort) ruins, follow the trail's acorn markers to Steel Rigg.
This well preserved Roman fort includes rooms where the Roman officer's lived, their steam rooms, and even baths. This was a Roman Calvary fort and also has many interesting historical objects for you to see.
Distance: 2 1/2 miles – Easy Circular (loop) hike
Hadrian's wall walk highlights include:
Chesters Roman Fort – A Roman cavalry fort along Hadrian's Wall
Humshaugh Village – Historic village
Humshaugh Church – Beautiful, historic church built in the early 1800s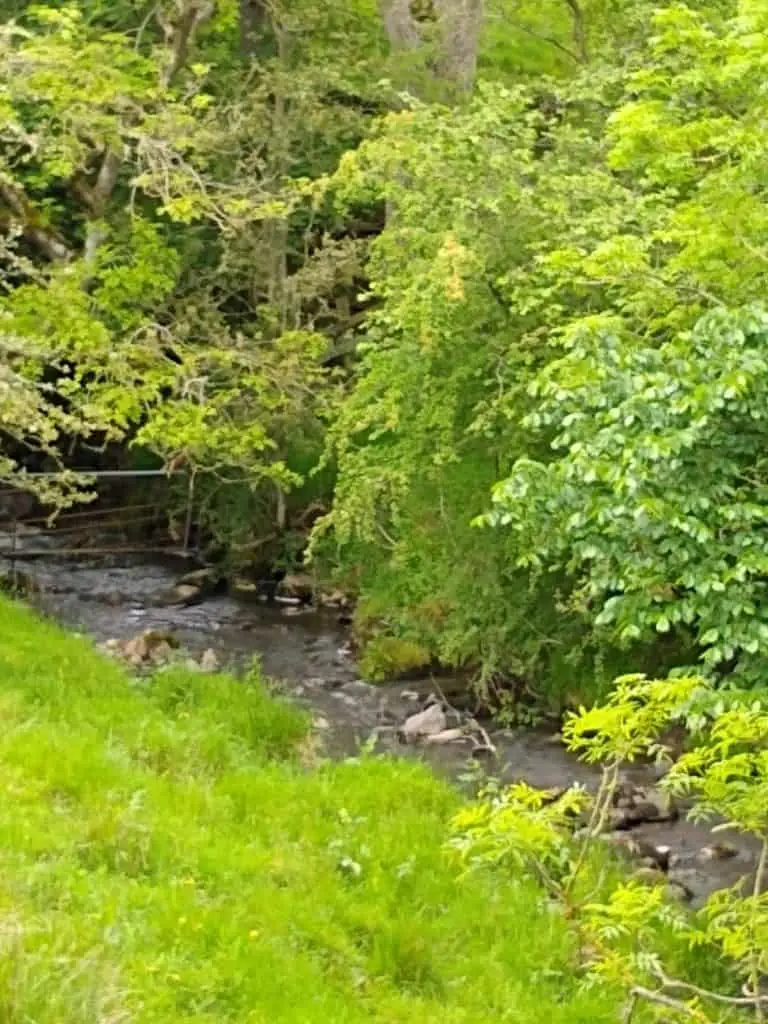 Directions:
Begin at the Chesters Roman Fort.
Hike until you turn right towards Lincoln Hill.
Turn right at the crossroads.
Continue towards the Cycle Byway.
Hike for about 1/2mile.
Cross the main road.
Continue until you reach Humshaugh.
When you leave Humshaugh, follow the road back to Chollerford and Chesters Roman Fort.
Built in the 13th century, Aydon castle is a very well preserved English country home. The town of Corbridge was a Roman fort built in 85 AD. In addition to a refreshing hike, enjoy the shops and food found in Corbridge.
Distance: 6 miles – Moderate Loop (circular) walk
Hadrian's wall walk highlights include:
Corbridge – Roman Empire's northernmost town; likely known as Coria by the Romans
Aydon Castle – A 13th-century English country home
Directions:
Go across the river.
Princes Street turns into Aydon Road.
Turn left at the Riversdale.
Take a quick right onto Deadridge Lane
Look for the sign that says Aydon Castle 1 1/2 miles.
At the end of the path, go right (east) along the A69.
At the bridge, cross the A69
Follow the sign for Aydon Castle.
Follow the path west along A69.
After about 1/2 mile turn right.
Follow the signs, and cross the fields.
Go through a gate into the woods.
At the parking lot, go straight.
After about 2 miles take the first left.
Follow Leazes Lane towards Corbridge, and cross the bridge.
Take Aydon Road back into Corbridge.
This moderately difficult hike is ideal for families with younger children. This short hike for offers grand views of the Cawfields Crag and superb English country landscape.
Distance: 2 miles – Moderately Strenuous Circular (loop) hike with a few steep slopes

Hadrian's wall walk highlights include:
Hadrian's Wall
Pennine Way – Rugged mountain trail through England's backbone; merges with the Hadrian Wall trail for 11 miles in Northumberland
Cawfields Quarry – One of Hadrian's Wall's highest standing segments
Roman Military Way – Major Roman road just south of Hadrian's Wall
Vallum – Ditch with large mounds of dirt built by the Romans along Hadrian's Wall
Whin Sill – Large flat layer of rock formed by cooled lava that part of the wall is built on
Directions:
When you leave the Cawfields Quarry car park, head east.
Hike past quarry lake.
Continue towards Milecastle (small fort) 42.
Keep Hadrian's Wall on your left.
Hike until you reach the road at Caw Gap.
Turn right.
Go over the stile with the sign that says Cawfields Quarry 1 mile.
Stay on the trail next to the Vallum and Roman Military Way until you return to Cawfields Quarry.
A Few More Things to Consider for Your Cotswold Walks
Conclusion – Best Hadrian's Wall Walks
This is the wall that inspired books, movies, music, and poems! Take a walk along Hadrian's Wall. Get a workout on the trail. Thrill to the sensational scenery. Take a walk back through the ages. A Hadrian Wall walk has so much to offer. Put on your boots, grab your hiking stick, and get away from it all as you get on the trail again along Hadrian's Wall.
Pin this post for later.