We may earn money or products from the companies mentioned in this post.
Hiking Gear Accessories
Choose one of these useful hiking gear accessories as a Valentine's or anytime gift. Each one makes a great gift for your favorite hiker!
Valentine's day origin has several legends that explain how the day began. The legend I like is about a 3rd century priest named … Valentine. It is a romantic legend
That legend says a Roman emperor, Claudius II, decided that single men made better soldiers than men with wives and families. So, Claudius outlawed marriage for young men.
Valentine thought the law was unjust. He secretly kept performing marriages for young lovers. When Saint Valentine's actions were discovered, Claudius had him put to death.
Someone you love will appreciate your thoughtful gift.
Hiking Gear Accessories
First Aid Kit – Adventure Medical Daytripper Lite
Whether you're exploring solo or with a friend, the Day Tripper Lite makes the perfect day hike first aid kit. This compact hiking first aid kit fits easily into your day pack. The kit gives everything you need for a short hike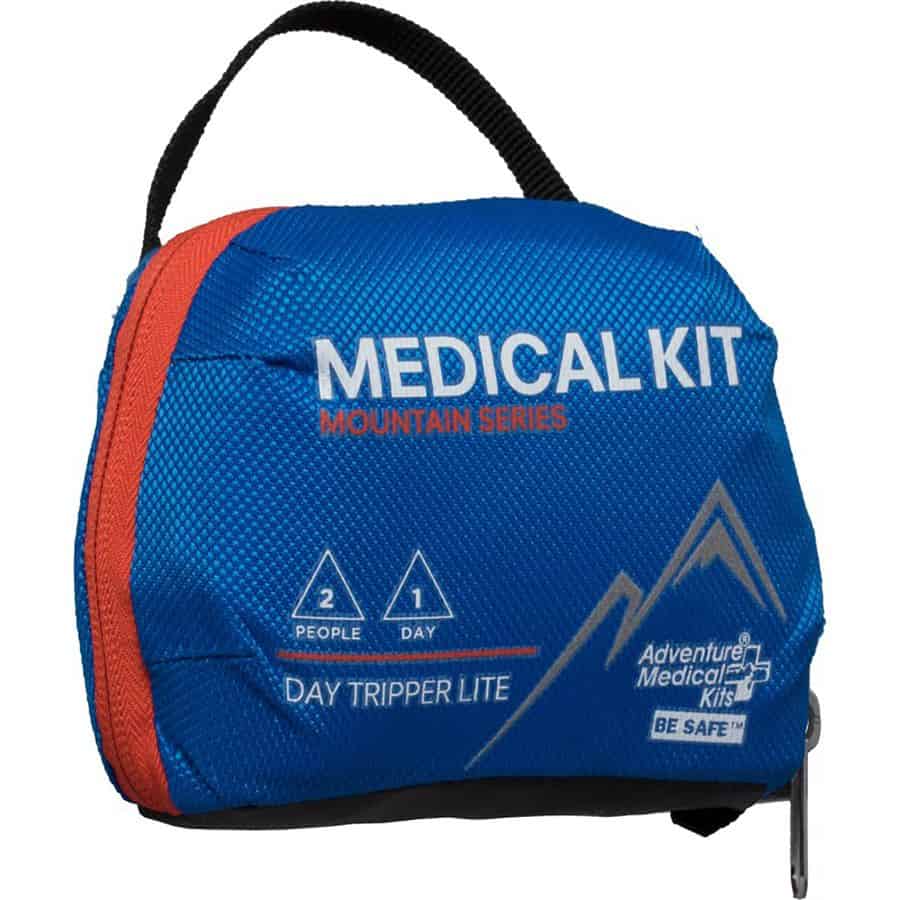 Features & Benefits – Hiking Gear Accessories
Ultra-light and portable so it fits easily into your day pack
Treats so you feel better:

Muscle pain
Blisters
Splinters
Ticks
Cuts
Other basic first aid issues

Includes a Quick Guide to Wilderness First Aid pamphlet by an M.D.
External kit map shows you where the supplies are located for ease of use
Bag gives you added room for extra supplies
Semi-transparent secure pockets for easy access and protect your supplies
Pain and illness remedies for more safety
Splinter and tick removal tool for a comfortable hike
Wound care supplies for emergency treatment
Blister management tools for comfort
MSRP $15.99
Gloves – The North Face Men's & Women's Apex+ eTip
The Apex+ eTip Glove gives you the benefit of a versatile, lightly insulated soft shell glove. The gloves have 5-finger touchscreen ability for convenience and comfort.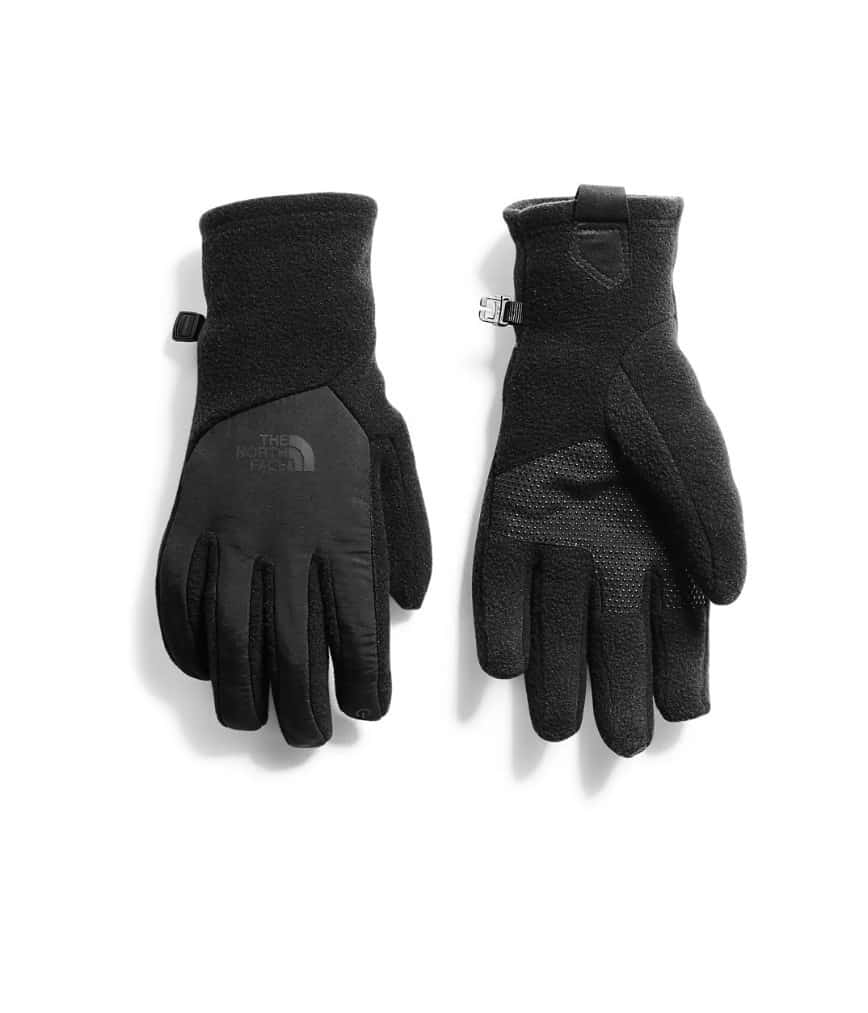 Features & Benefits – Hiking Gear Accessories
Silicone gripper palm for a strong grip
Pull tab on cuff for easy on/off for ease of use
Soft shell on palm for 5-finger touchscreen capability
100% windproof fabric for a stronger glove
Design that keeps hands in their natural relaxed position for added comfort
Insulation provides extra warmth so you stay warmer
Soft shell on back of gloves blocks wind and moisture; keeps hands warm and dry
MSRP $55
Hats – Columbia & Outdoor Research For Women & Men
You want a good hiking hat. The additional shade for your eyes and protection for your face when you hike in the hot sun helps you stay cool as you hike. Also, you will appreciate the headband helping your brow stay dry.
Columbia Bora Bora II Booney for Men & Women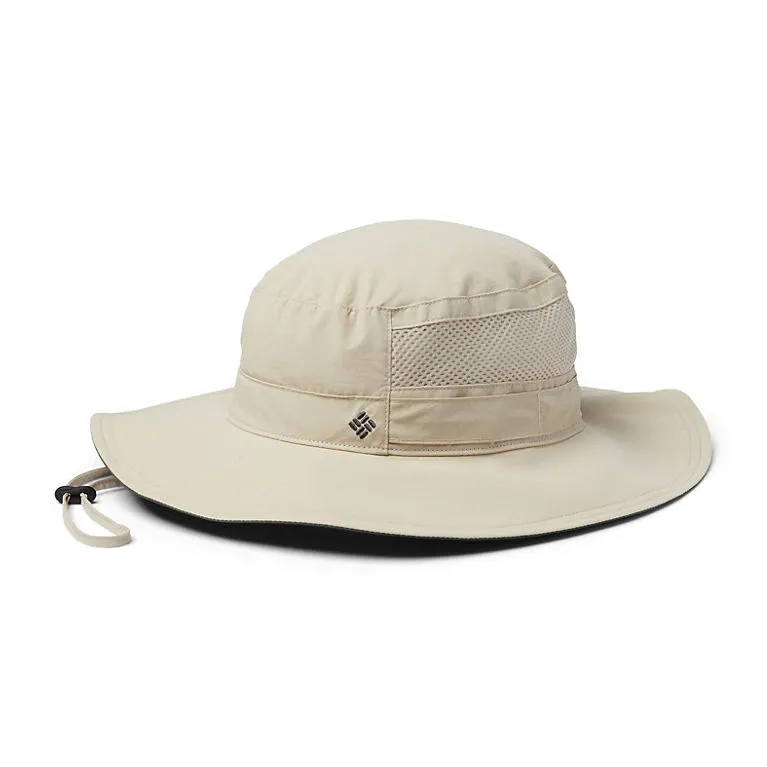 Features & Benefits
Built in UPF 50 so you do not burn
Ultra sweat wicking headband for comfort
A mesh vent panel for hot days on the trail so you stay cool
Adjustable draw cord and toggle at back for a better fit
MSRP $30
Outdoor Research Helios Sunhat for Women & Men
The broad brimmed Helios Sun Hat protects you from the intense sun.
The headband moves moisture away from your brow. The brim offers an oasis of shade. The draw cord keeps your hat tight on long trails.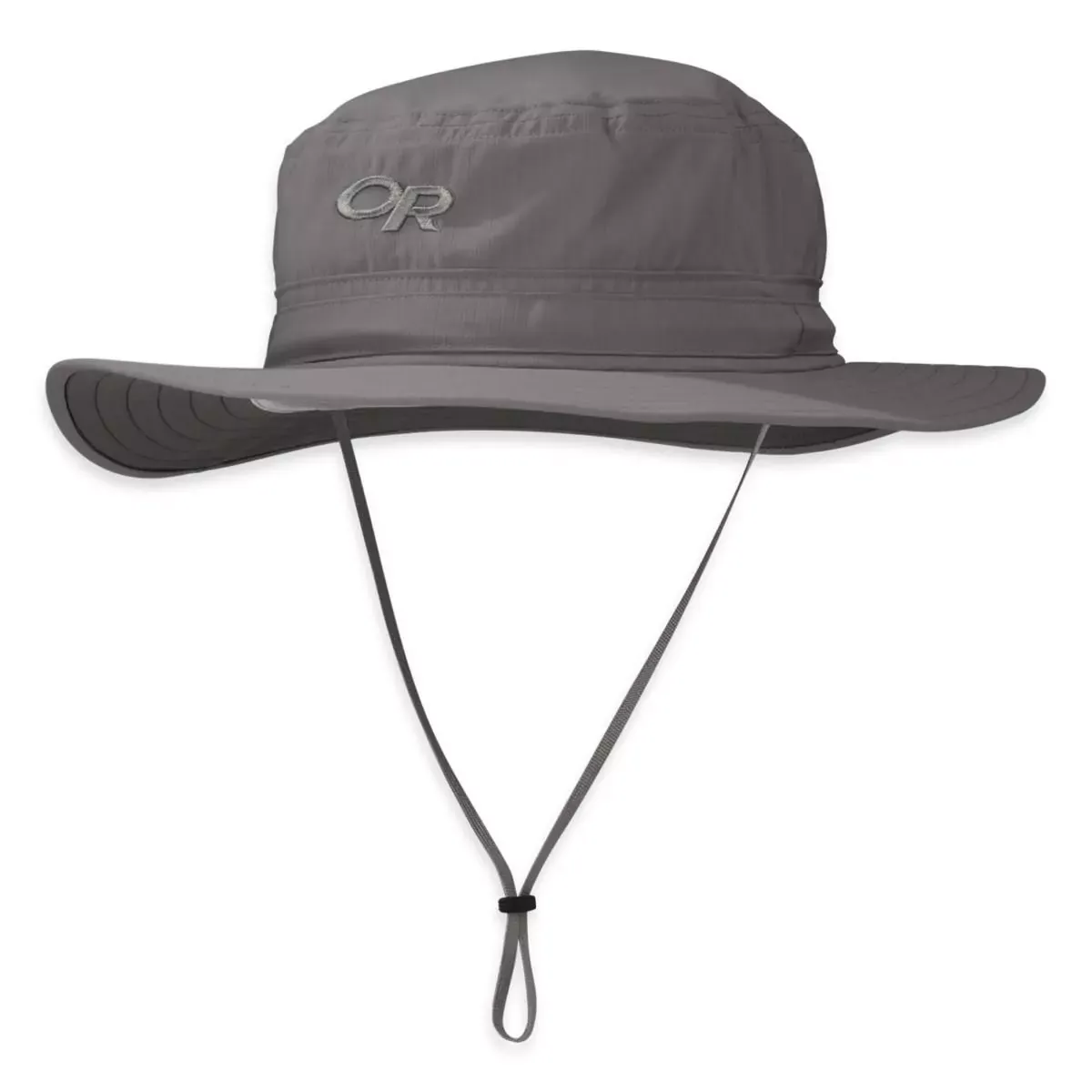 Features & Benefits
Resists water to keep you dry
Quick dry also keeps you dry
Breathable to keep you cool
Wicking helps you stay cool
Lightweight for easy carry and pack
UPF 50+ protects from sunburn
Foam stiffened brim for a sturdy hat
One handed draw cord adjustment for a better fit
Removable chin cord for more comfort
Packable for easy storage
MSRP $38
Headlamp – The Black Diamond Spot 350

If nightfall catches you on the trail, you need a headlamp. The Black Diamond Spot 350 lights the way when you find yourself on a dark trail.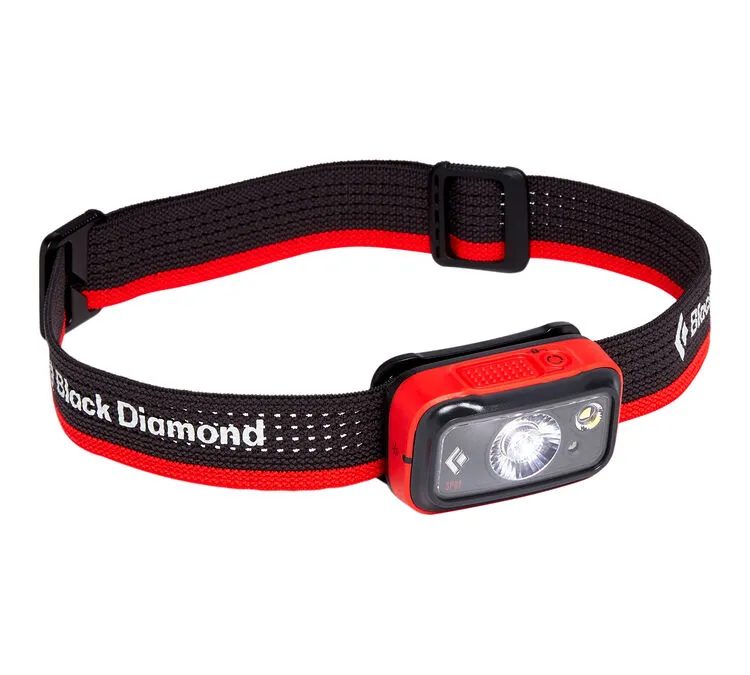 Features & Benefits
The Black Diamond Spot 350 has:
350 lumens of power that only needs 3 AAA batteries for power and a bright light
Smaller, more efficient design for easy pack and wear
New, compact body with a lower profile for better balance
Designed for comfort
New, second switch so you can easily select the lens mode
Efficient optics for:

Brighter light
Longer battery life

Six setting, three LED battery meter to monitor use
Lighting for the outer part of your line of sight to help with close range activities
Waterproof housing for use in the rain
Brightness memory feature allows you to turn the light on and off at a chosen brightness without reverting back to a default setting.
Instant brightness adjustment settings for ease of use
MSRP $39.95
Knife – SOL Stoke Folding – Hiking Gear Accessories
You want a knife when you hike. Even for just a day hike, you need to be prepared. You want a knife if you need to start fires, process firewood, cook. or other tasks that come up.
The Survive Outdoors Longer ( SOL) Stoke Folding Knife Give you three tools in one. The knife has a rope cutter, a flint striker, and fire tinder lanyard with a 3.25 inch stainless steel knife blade.
Carry the knife and fire starting essentials in the sturdy holster on your pack or attach to a belt.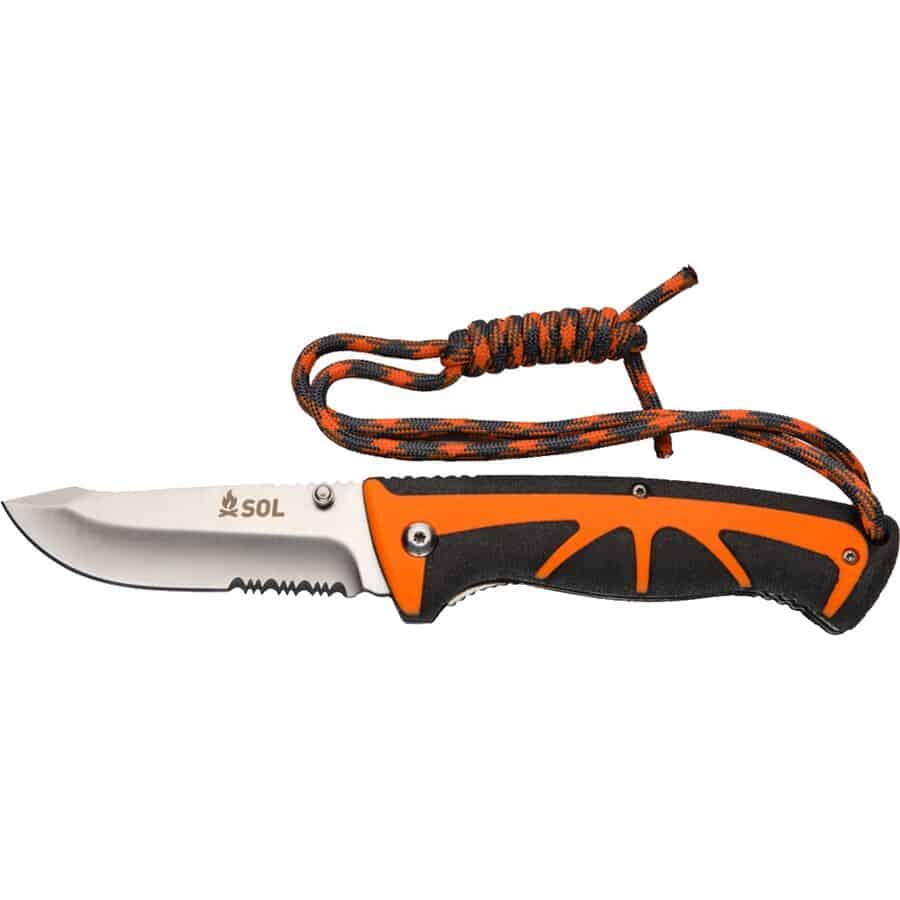 Features & Benefits – Hiking Gear Accessories
Stainless steel holds a sharp edge with ease
Rope cutter lets you quickly cut rope
Grippy handle for safety and comfort
Blade designed for use with flint to start fire
Fire tinder lanyard to help start your fire
Folding design packs down small when space is tight
3.25 inch blade
MSRP $29.99
Socks:
Darn Tough
A family owned business, Darn Tough still knits socks in Vermont. The company wants Darn Tough to make the world's best socks.
Darn Tough uses a fine gauge (high number of stitches per inch), Merino Wool, to make socks. The wool keeps your feet cool in the summer and warm in the winter. No seams in the socks helps reduce blisters and make the socks more comfortable.
MSRP $15.95 – $31.95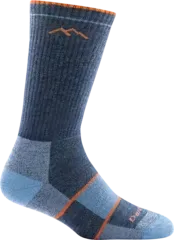 Smartwool
Smartwool uses high grade Merino Wool to make their socks. The wool regulates your body temperature and keeps your feet dry. The sock's cushion ranges from heavy cushion to ultralight cushion.
MSRP $15 – $36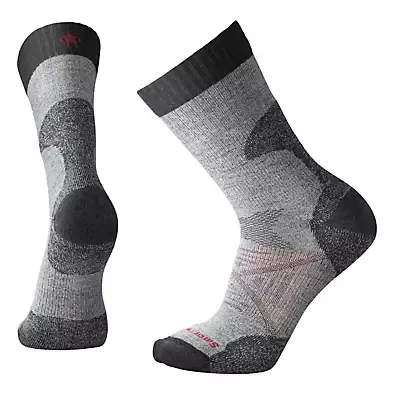 Stuff Sack – Hyperlite
Hyperlite Stuff sacks have two fabric options and six size options to choose from. The size sack you choose depends on the gear you want to pack. Use the table below as a guide to choose the stuff sack size you need.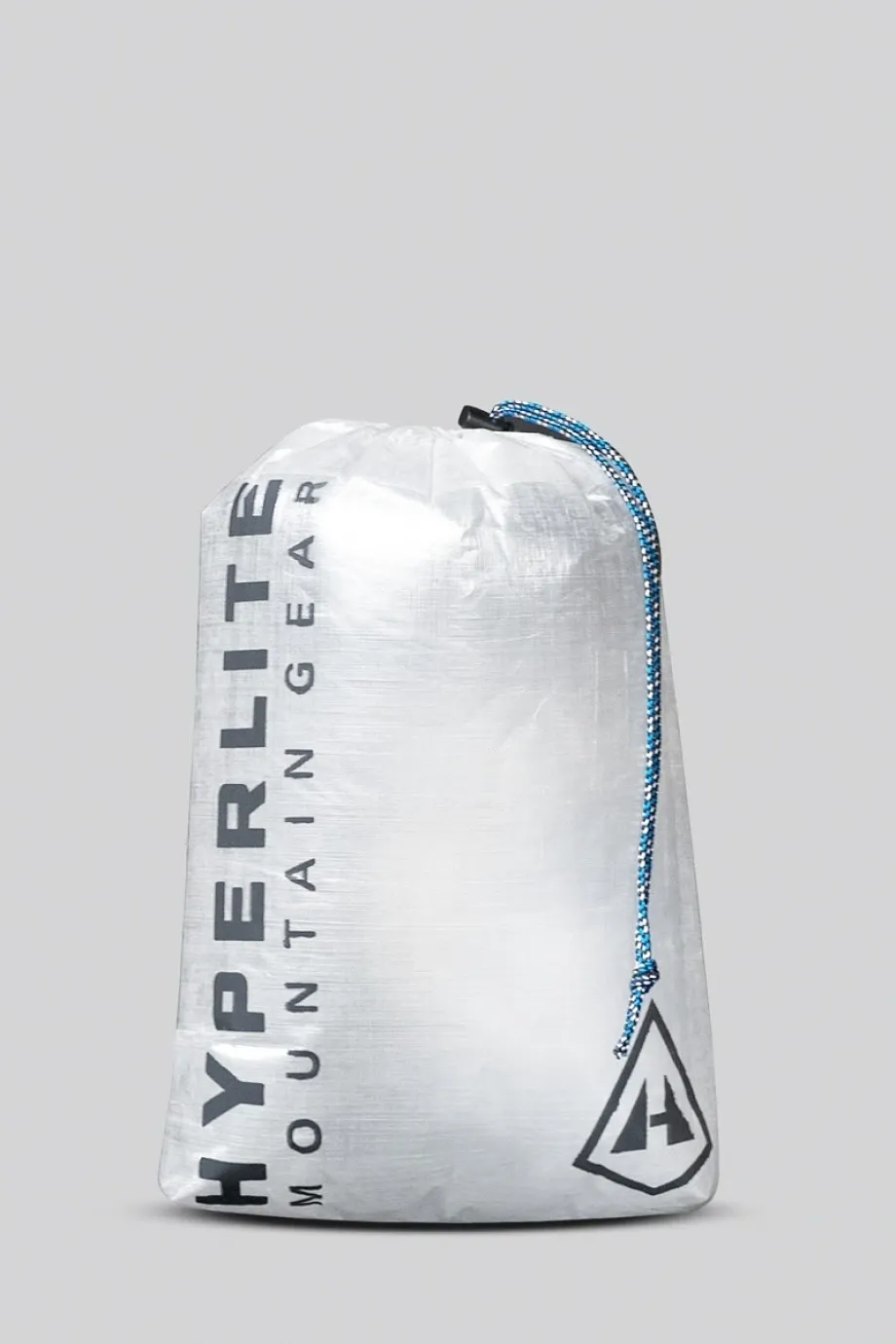 Features & Benefits – Hiking Gear Accessories
These sacks have the following helpful features:
High resistance to wear to last longer
Excellent strength; strong rip stop properties for toughness
Core drawstring with mini-cord locks to secure your gear
Waterproof (NOT a dry bag though, DO NOT submerge in water!)
Multiple color choices for a custom look
Hand built in Biddeford, Maine, USA supports our workers
MSRP $20 – $40
Use this table to choose the Stuff Sack size that you need:
| | | |
| --- | --- | --- |
| Nano | 4″x6″ | Compact electronics, first-aid kit, wallet |
| Small | 8″x10″ | Small electronics, snacks, toiletries |
| Medium | 9″x12″ | Tarpaulin, food, extra clothes |
| Large | 10″x14″ | Camera gear, books, food, clothes |
| X-Large | 12″x17″ | Cooking gear or clothes |
| XX-Large | 14″x19″ | Sleeping bag, tent, insulated clothes |
Hiking Gear Accessories
Summary – Hiking Gear Accessories
Show your hiker that you care. Any of these hiking gear accessories are useful on the trail. Also, consider any of these hiking essentials.