We may earn money or products from the companies mentioned in this post.
Give your Dad one of these 6 best hiking gifts. Celebrate your Fathers and your Father's influence in our lives. Your Dad deserves a nice gift!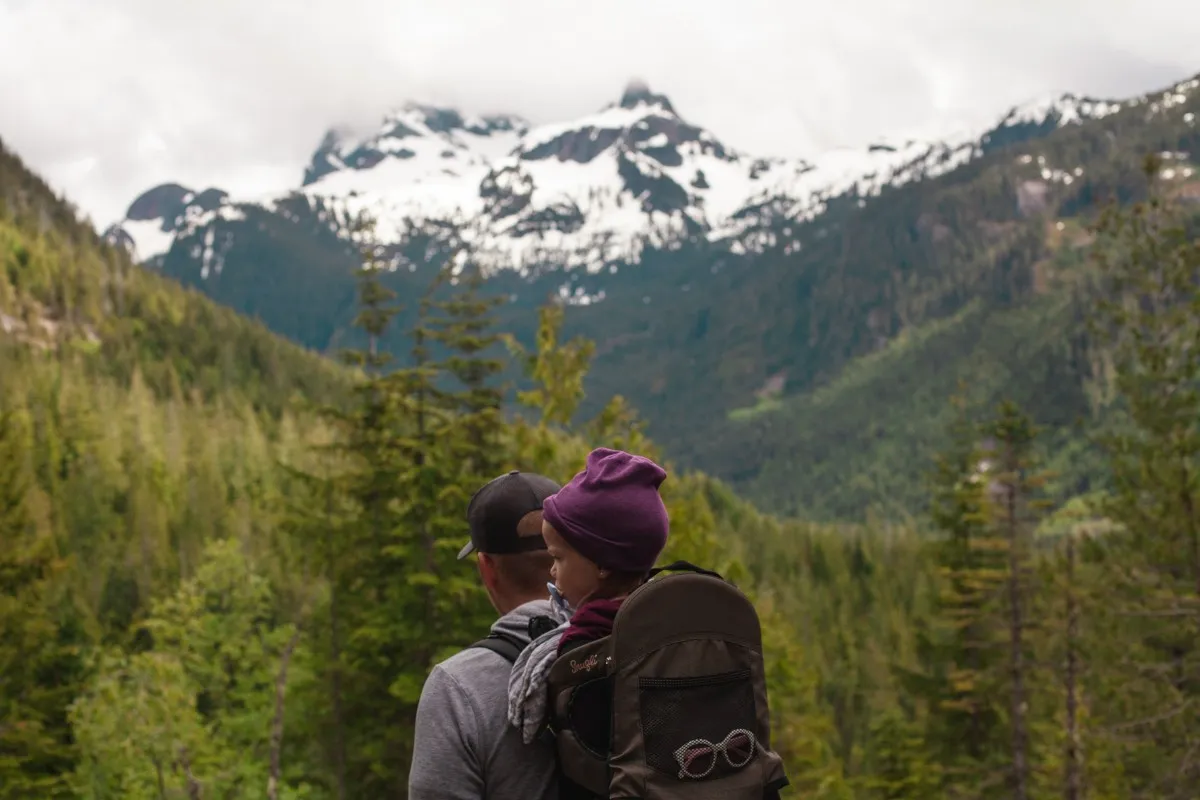 We had Father's Day this year. Still, we all like a good story, right? I like this story about how Father's Day started.
The day was first proposed by Sonora Dodd of Spokane, Washington in 1909.  Ms. Dodd's father was a Civil War veteran. Her father was also a single parent who raised his six children in Spokane.
In 1909, Ms. Dodd heard a sermon about Mother's Day at Central Methodist Episcopal Church. She told her pastor that fathers should have a holiday like Mother's Day.
She suggested June 5. That day was her father's birthday. There was not have enough time to prepare a sermon. The day was moved to the third Sunday in June.
Father's Day became a permanent, legal national holiday in 1972. Now, we celebrate the day on the third Sunday in June.
Hammock – ENO SingleNest
For a peaceful rest after a day on the trail, choose the ENO SingleNest.  The SingleNest comes out of its softball-sized stuff sack easily. Clip the hammock to your handy Atlas Straps (sold separately) and settle in for a restful night's sleep.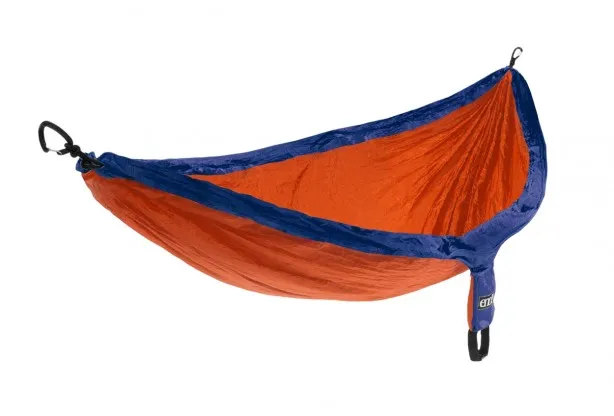 The ENO is light enough to be a great choice for your backpack. You can also use the Hammock for a rest in your backyard. Pick the SingleNest as your choice for resting on the trail or just lounging in your yard.
Features:
Heavy Duty Triple Stitched Seams
Soft, Breathable, and Fast Drying
Aluminum Wiregate Carabiners
Attached Compression Sack
| | |
| --- | --- |
| Capacity | 400lbs / 181kgs |
| Material | Firm Grip, Soft Nylon |
| Packed Size | 3.5″ x 5.5″ / 8.9cm x 14cm |
| Unpacked Size | 9' x 4'10" / 2.8m x 1.4m |
| Weight | 16oz / 454g |
Hiking Boots -Hoka Stinson Mid Waterproof
Mountain performance meets everyday style. You have both when you choose the Stinson Mid GORE-TEX. The boot has ultra-cushioning. The cushion keeps your feet feeling GREAT on forest or city trails! These are the most comfortable boots I've ever owned.
A GORE-TEX waterproof bootie and Nubuck leather upper keeps your feet dry from just the morning dew to a shallow creek crossing. The anatomically designed collar gives you all the support you need and adds to the boot's comfort.
This boot looks good on the trail or in the city.
For more information about choosing the best hiking boots read this.
Features: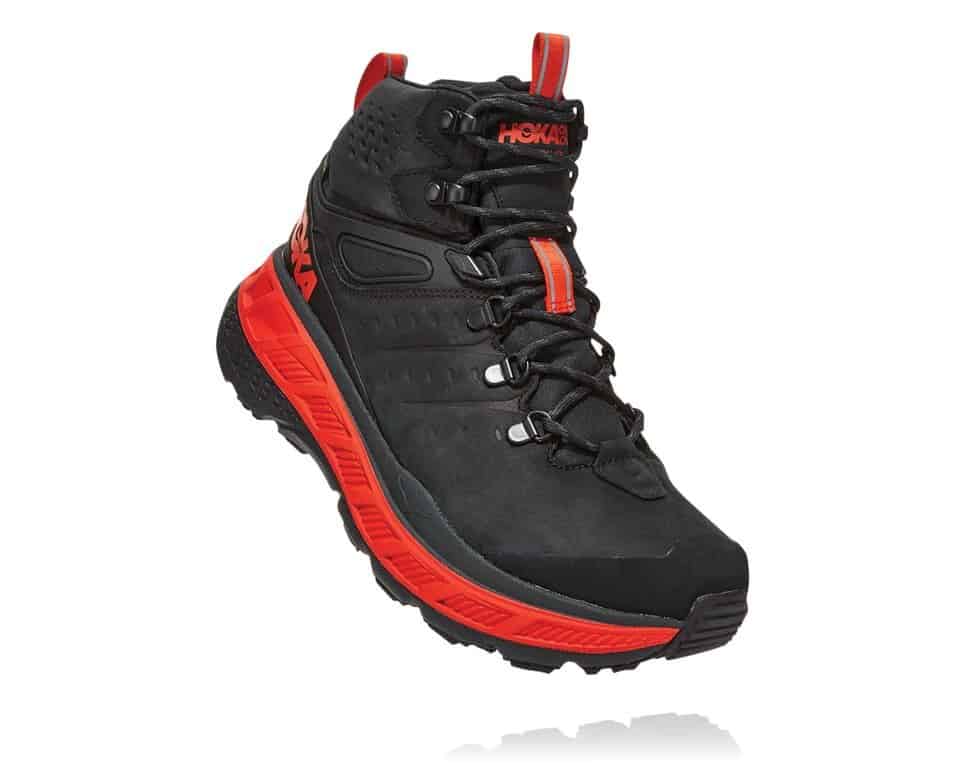 Waterproof Nubuck leather upper
GORE-TEX waterproof bootie provide a gives you a complete barrier from a variety of weather
Anatomically designed molded foam collar provides additional ankle support
Durable ripstop gusseted tongue provides additional midfoot lockdown
Wide midsole and accommodating fit ensure a comfortable ride
Ultra-plush cushioning
4mm lugs provide all-terrain traction
Stabile on uneven trails
Sunhat – Outdoor Research Helios
The broad-brimmed Helios Sun Hat protects from the hot sun. The headband moves moisture away from your brow. The brim offers an oasis of shade. The draw-cord keeps your hat tight on long trails. This hat has held up very well for more than 5 years.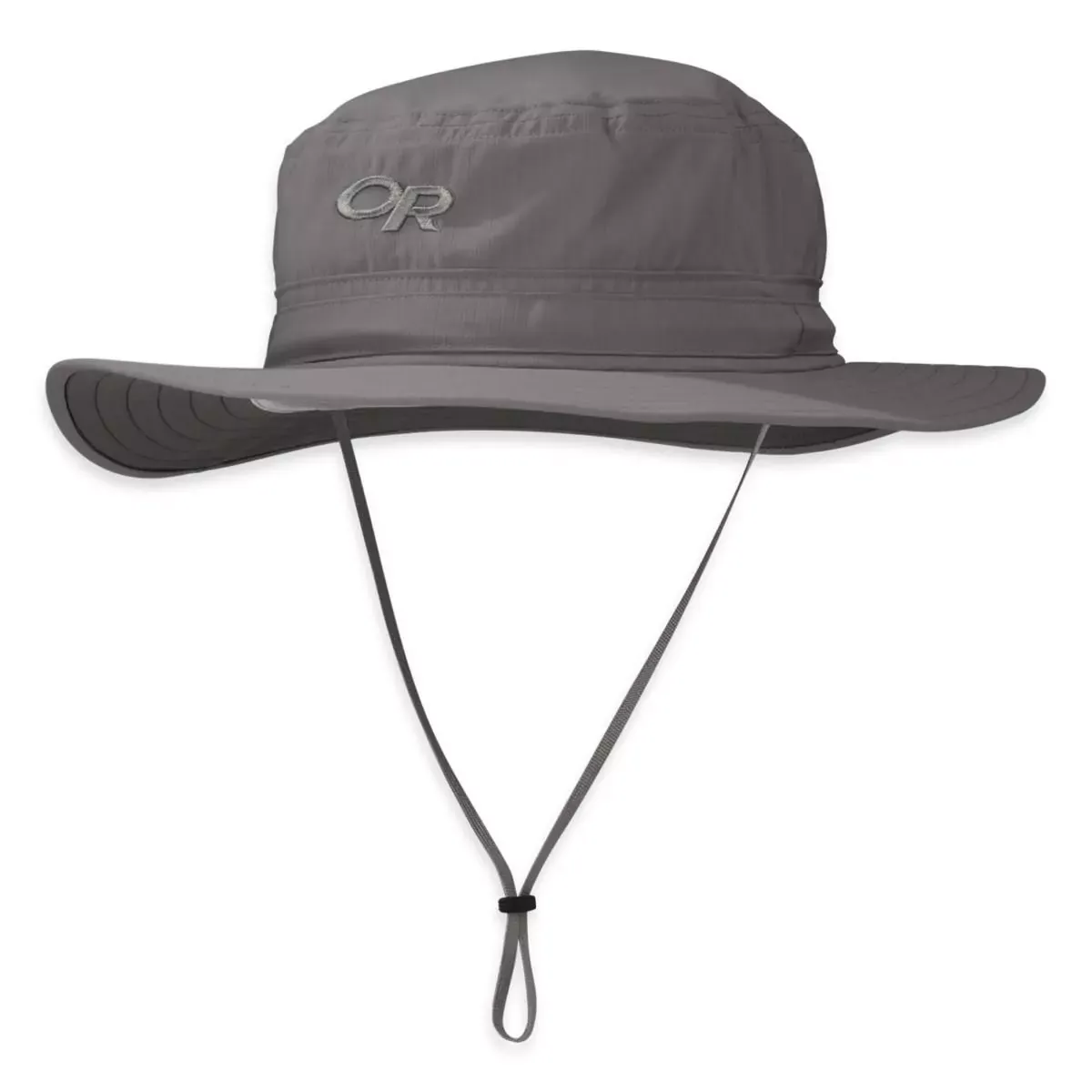 Features:
Water-Resistant
Breathable
Lightweight
Wicking
Quick-Drying
UPF 50+
Foam-Stiffened Brim
One-Handed Drawcord Adjustment
Removable Chin Cord
Packable
Hiking Socks – Darn Tough Micro Crew
Choose another of the best hiking gifts for dad, give him socks. Darn Tough gave the Merino Wool Micro-crew cushion hiking sock a little bit of spandex and nylon. The spandex and nylon help keep your feet extra comfy as you hike the miles away.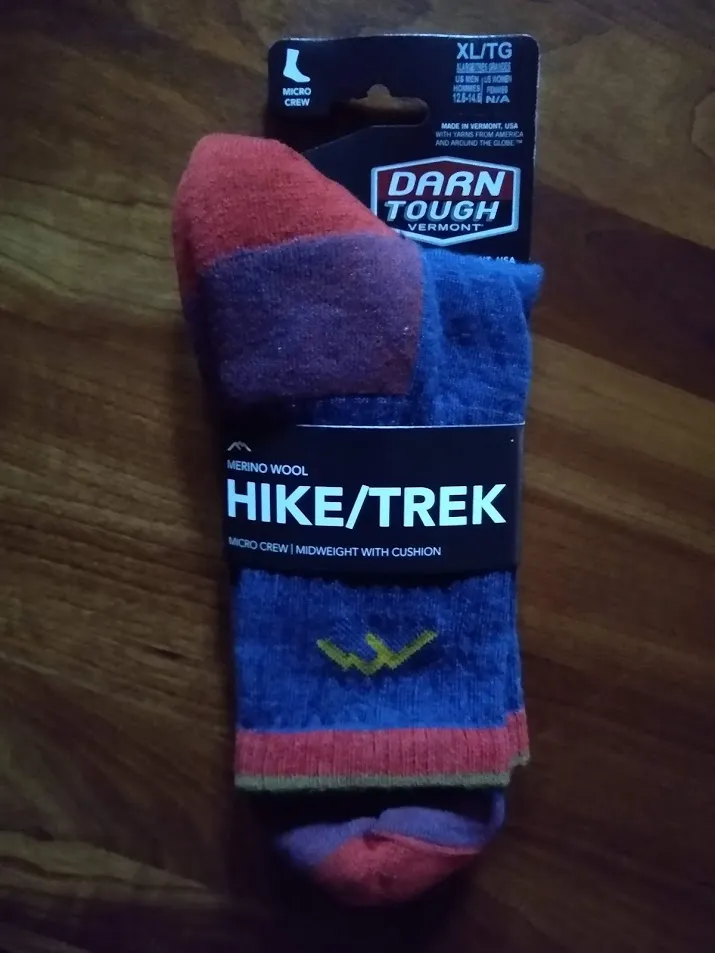 The Micro-crew blows away your heavy, itchy wool socks. The sock has built-in elastic arch support and high-density padding in the heel and toes.
Darn Tough made these midweight socks using Merino Wool. Merino naturally resists stinky odors. The wool also manages moisture to keep your feet blister-free.
These are VERY comfortable socks.
For more information about choosing the best hiking socks read this.
| | |
| --- | --- |
| Material | 61% Merino Wool, 36% Nylon, 3% Lycra |
| Height | Micro-crew |
| Cushion | Moderate |
| Use | Hiking/Backpacking |
| Warranty | Lifetime |
Stuff Sack – Hyperlite
With Hyperlite Stuff Sacks you can choose between two fabric options. You also have six size options to choose from. The size sack you choose depends on the gear you want to pack.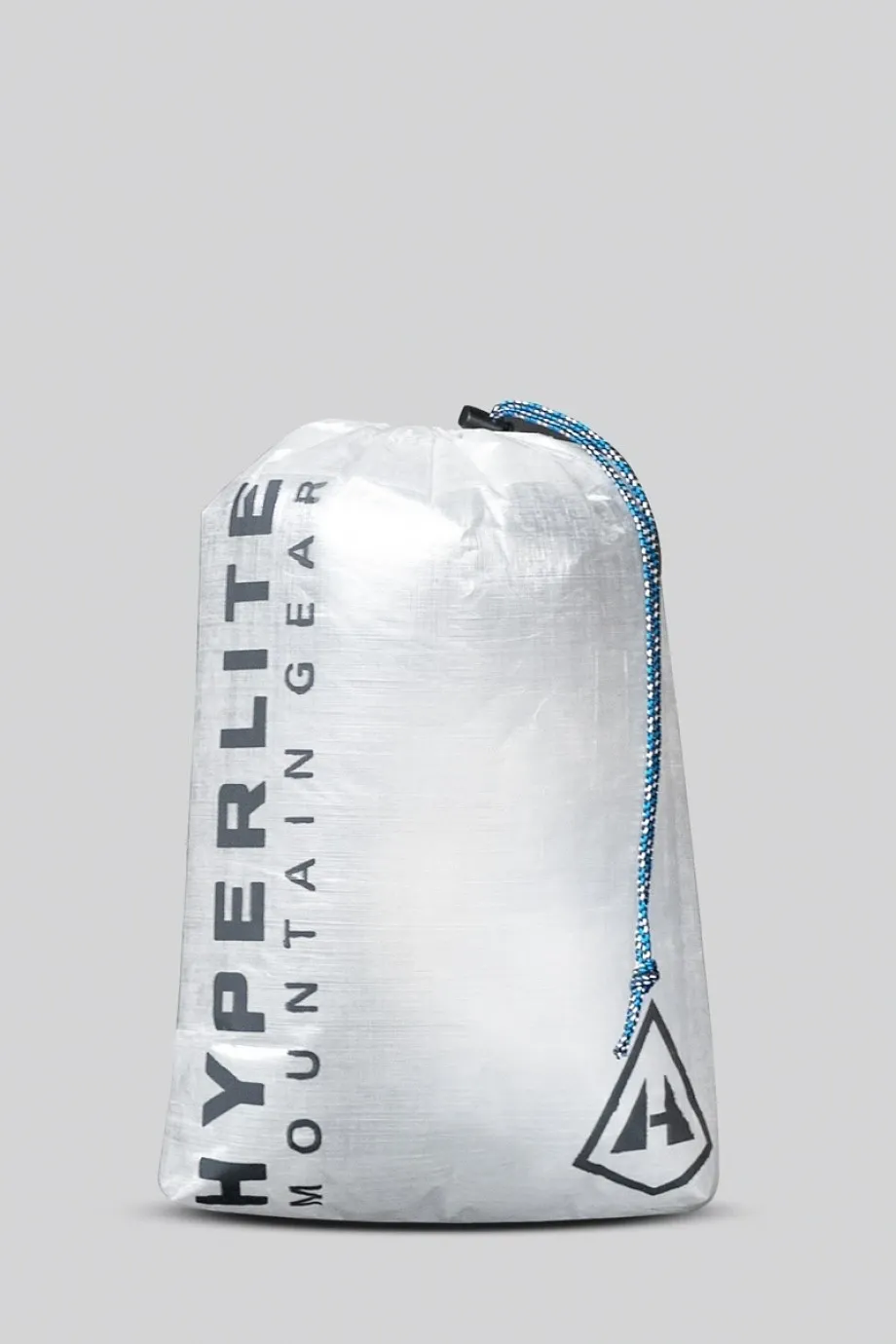 Features
Wear-resistant
Strong rip-stop properties
Core drawstring with mini-cord locks
Waterproof (Not a dry bag though, DO NOT submerge in water!)
Multiple color choices
Hand-built in Biddeford, Maine, USA
Use the table below as a guide to choose the stuff sack size you need.
| | | |
| --- | --- | --- |
| X-Small | 4″x6″ | Compact electronics, first-aid kit, wallet |
| Small | 8″x10″ | Small electronics, snacks, toiletries |
| Medium | 9″x12″ | Tarpaulin, food, extra clothes |
| Large | 10″x14″ | Camera gear, books, food, clothes |
| X-Large | 12″x17″ | Cooking gear or clothes |
| XX-Large | 14″x19″ | Sleeping bag, tent, insulated clothes |
Hiking Poles – Black Diamond Distance Carbon Z
Black Diamond's Distance Carbon Z makes an ideal hiking pole for hikers who want lightweight gear. The Carbon Z weighs just 9 ounces.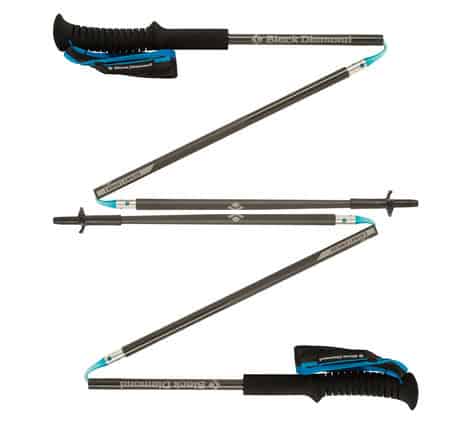 The pole has a three-section foldable design. This design allows you to quickly open and use your poles. Also, the pole has rubber tips and a lightweight foam grip.
Features
Carbon fiber  
5 ounces each (120 cm)
Foam grip
Flip-lock
Summary
You know you have a great dad! He will be excited by any of these 6 best hiking gifts for dad. Make his Father's Day!
Pin this for later: