We may earn money or products from the companies mentioned in this post.
***Hoka No Longer Makes Or Sells The Stinson.***
Hoka Stinson – Do you want a super-comfortable hiking boot?
Do you want a plush, lightweight, tough hiking boot? Learn about the ultra-comfortable Hoka Stinson hiking boot. They might be just the boots that you want! The Stinson Mid Waterproof gives you great hiking comfort and performance. The Stinson also gives you modern, city styling. The Nubuck leather upper looks good both on the trail and in the city.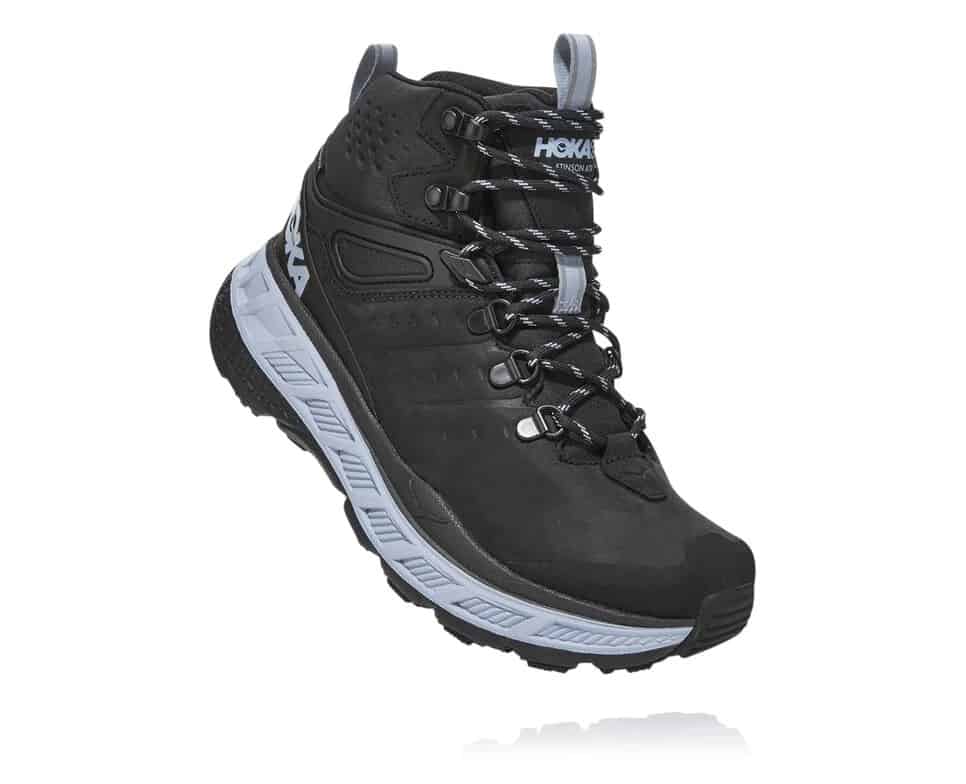 The Hoka Stinson can serve as a year round hiking boot for most hikers. Unless you hike in severe cold, your feet will feel great as you hike through all four seasons.
Hoka Stinson – Features and Benefits
The Hoka Stinson features and benefits include:
Ultra-cushion for long hikes without sore feet; Midsole has more EVA foam than any HOKA ONE ONE boot for the most lightweight cushion; protects your feet from the trail
GORE-TEX waterproof bootie plus stylish, waterproof Nubuck leather keeps your feet dry
Molded foam boot collar gives your ankles extra support
Outsole with 4mm sticky rubber lugs that can handle many different trail surfaces; added traction and stability
Wide midsole and fit that adjusts to your feet; allows you to wear thick hiking socks
Toe Bumper for toe protection
Neutral heel-to-toe drop; reduces stress on your knees and lower back
MSRP – $180.00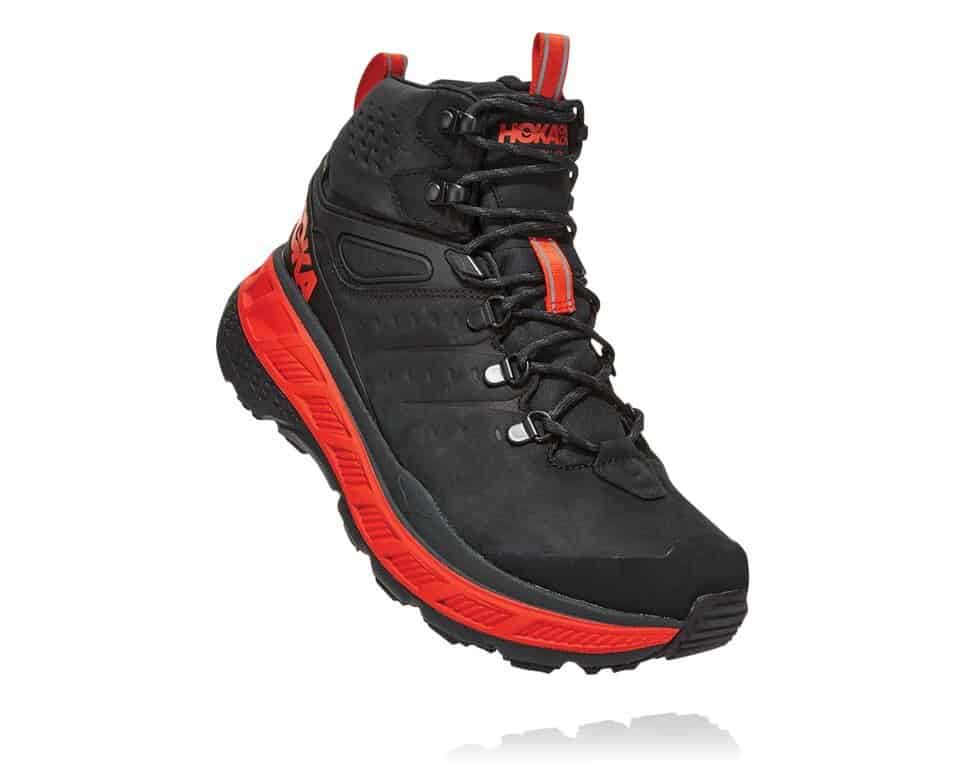 Hoka Stinson – Specifications
Waterproof Nubuck leather outer
GORE-TEX waterproof inner
Plush cushion
Weight: 16.9 oz.
Heel to toe drop: 5 mm (neutral; your foot's incline from the boot's heel to the boot's toe)
Hoka Stinson – How Comfortable, and How Do They Perform?
When you put on the Hoka Stinson boots, you notice the plush cushion right away! These are the most comfortable boots I've worn. They feel GREAT on your feet.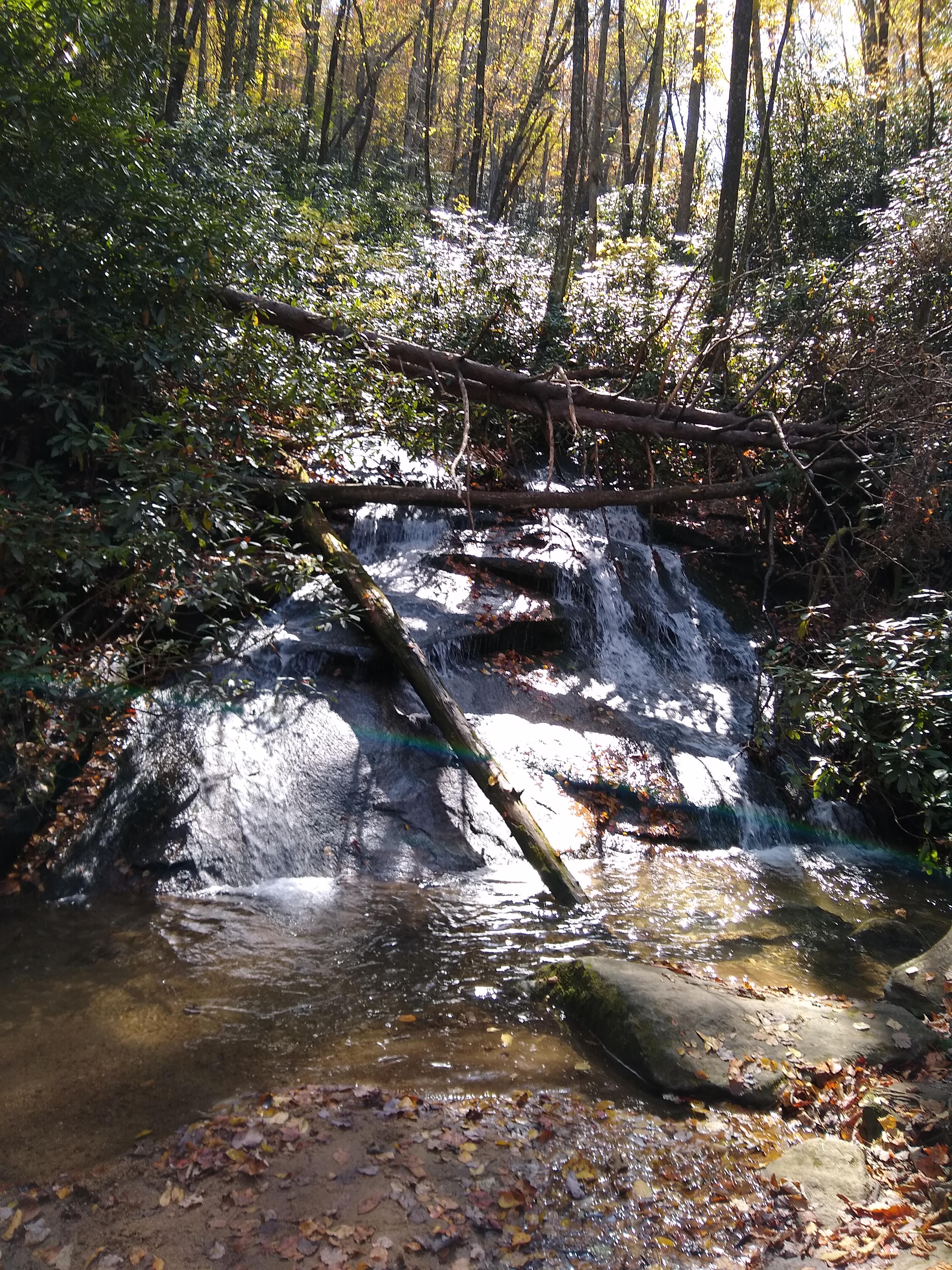 These boots need little if any break-in. I wore the Stinson's to hike the James Edmunds Trail in North Georgia, a trail rated difficult to strenuous (more strenuous to me). The highest elevation trail in Georgia, 3268 feet at its highest point, the trail has very steep trail inclines and declines.
As usual when hiking a Georgia trail after rain, there were wet spots and muddy spots. Also the trail has a lot of rough sections with rocks and exposed roots.
My feet were perfectly dry during the hike. Also, the boots had great traction where the trail was wet or steep. The boots gave my ankles a lot of support. Additionally, my feet were protected from the rough trail and not sore at all after the hike.
I have mild planta fasciitis in my left heel. The boots take care of that. The super-soft cushion and support the boot has, keeps my heel pain free.
Even though I do not have very wide feet, you will like the boots' extra width. As you hike, your foot expands. The extra room keeps your feet from feeling crowded. The extra width also keeps your foot more stable as you hike.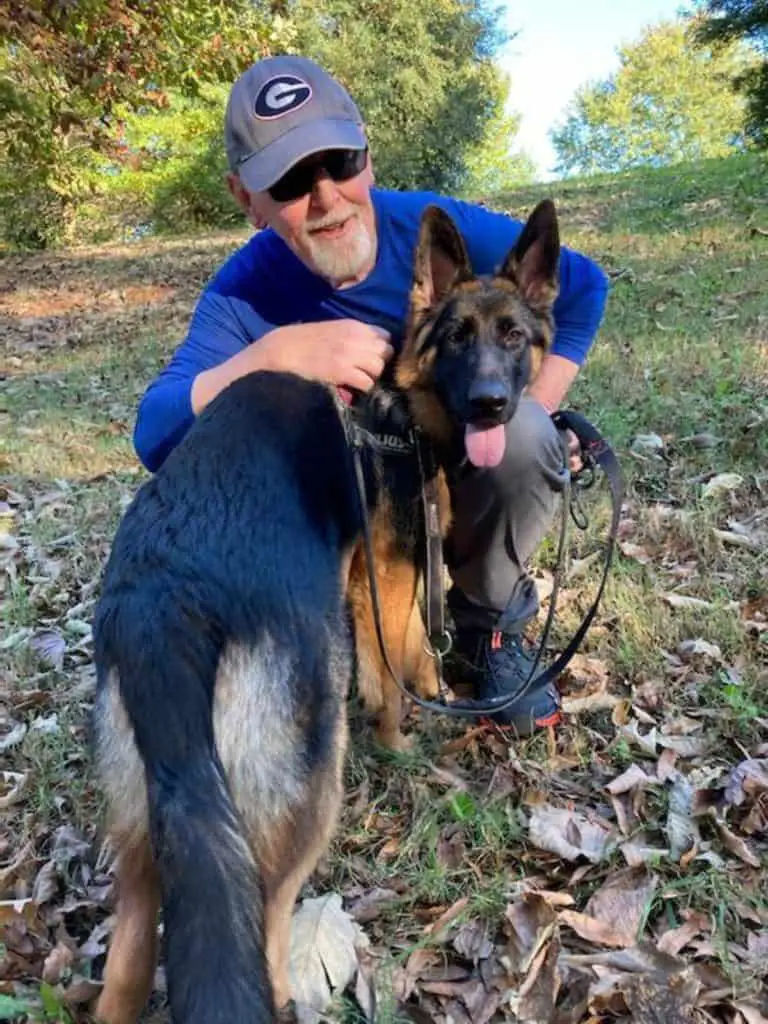 I also took some long hikes on the Atlanta Freedom Park Trail with our "God dog" Hilda. My feet loved me for wearing the Stinson's.
Lacing
The lacing system needs to be mentioned. These boots have a unique lacing system that takes some getting used to. You have to put the laces into the upper hooks … from the outside!
Once you get the hang of lacing these boots you will like the flexibility the lacing offers. For example, the lacing makes it really easy to use window lacing. I like window lacing to take some pressure off the top of my feet.
Concerns
The boots were a little hot. Even though GORE-TEX keeps your feet dry, it does not let your feet breathe very well. The boots are black so they heat up fast in the sun.
Also, some hikers might prefer a little less cushion so their feet have a better feel for the trail.
Hoka – The Company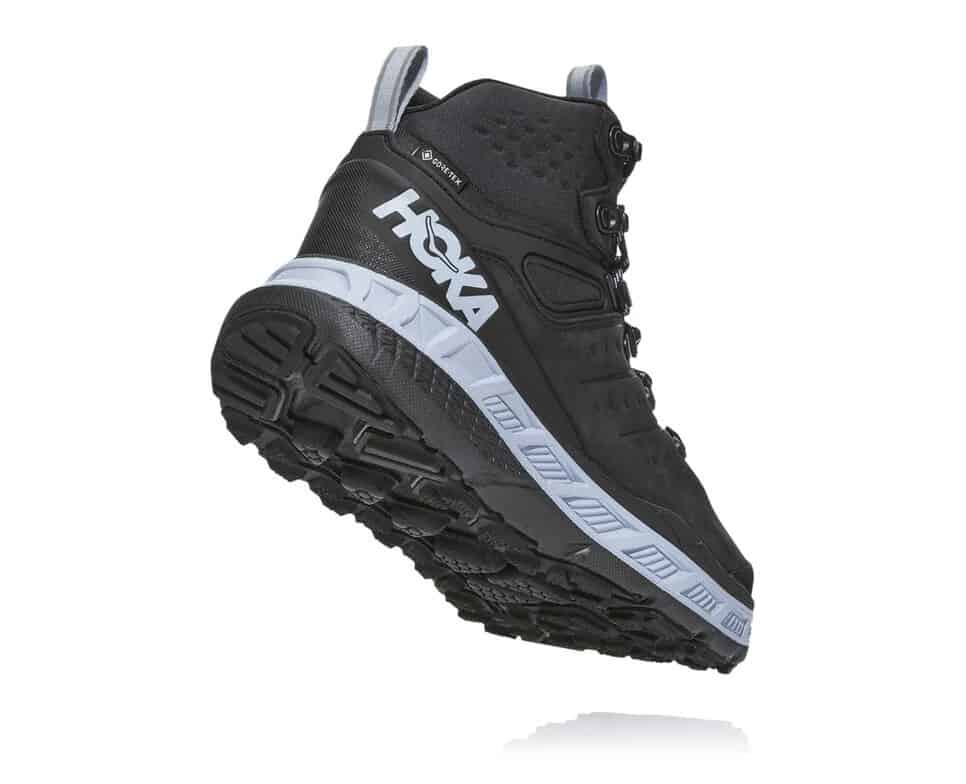 Nicolas Mermoud and Jean-Luc Diard founded Hoka One One in 2009. Before founding the company, they worked for Salomon. Before making boots, the company founders designed a shoe that helped them to run downhill faster.
The first shoe had an oversized outsole that had more cushion than other shoes at that time. The boots name comes from the Maori language phrase that means "fly over the earth".
At first, the shoes were used by ultramarathon runners. The runners liked the shoe's plush cushion and stability. HOKA was purchased on April 1, 2013 by Deckers Brands. Decker owns other well-known outdoor footwear brands.
Hoka partners with a variety of groups that support human rights and generally improve the outdoors experience. Hoka's partnerships include: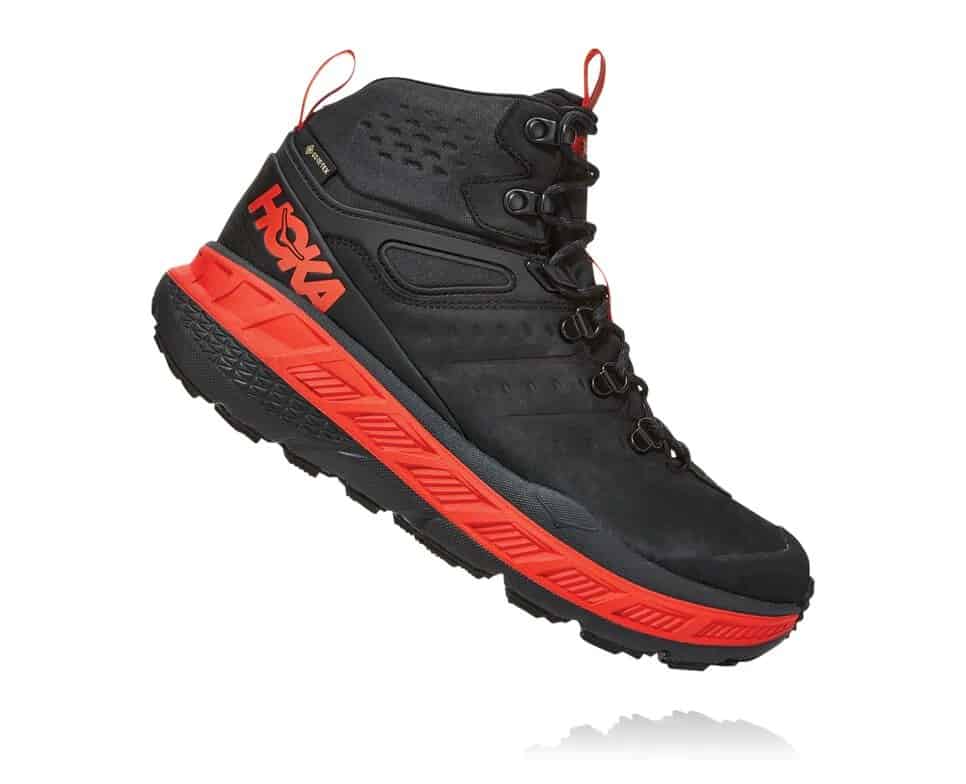 Hoka Stinson – Summary
There's a lot to like about the Hoka Stinson. Some might think the price is a little high. Nevertheless, with most hiking boots you get what you pay for. The Stinson gives you a lot of value, and your feet will appreciate your investment.
I prefer moderate to difficult day hikes. This boot easily meets those requirements. Many hikers would like this boot for long hikes too. You get a boot that:
Gives your feet a LOT of cushion
Offers great ankle support
Keeps your feet stable
Has great traction
Keeps your feet very dry
Looks great on or off the trail
For more hiking boot choices, consider a pair of these boots.